Cozy Comfort Plus is one of Ontario's leading HVAC Contractors
Known within the industry for our innovative solutions, integrity and future-oriented management. Customers value their relationship with Cozy Comfort Plus because of our long-term stability, integrity and honesty as well as our ongoing quest to continuously improve the customer satisfaction experience.
To support our commitments to quality, innovation and excellence our organization is currently undergoing the process of IS09001 certification. Our company is insured, bonded and – as importantly – a committed member of the:
Technical Standards and Safety Authority (TSSA)
Ontario Refrigeration and Air Conditioning Contractors Association (ORAC)
Heating, Refrigeration and Air conditioning Institute (HRAI)
Workplace Safety and Insurance Board (WSIB).
Toronto Better Business Bureau (BBB), and
Electrical Safety Authority's (ESA) Authorized Contractor Program for Electrical Safety (ACP)
Cozy Comfort Plus is continually growing to serve our clients better and we serve key markets throughout the Golden Horseshoe.






We are also a proud supporter of the SickKids foundation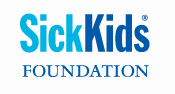 Why Buy Carrier for Your Toronto Property?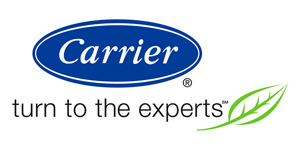 Here at Cozy Comfort Plus we have a long and very impressive history of great customer service and a wonderful selection of heating and cooling products. In fact we are considered to be one of the best heating and cooling companies in Toronto. We take our job very seriously and as one of the leading companies in the business, it is important for us to work with the best quality equipment. It is for this reason that Cozy Comfort Plus has become an authorized dealer of Carrier in Toronto.
Many people find themselves in need of heating and cooling products and appliances. Often times they will need someone to install and maintain the products as well. Here at Cozy Comfort plus our trained professionals can help you chose the best product for you and install the product of your choice in a quick and efficient manner. By buying a product from Carrier for your Toronto business or residence, you are investing into a reliable and efficient HVAC product.
There are a few different models of Carrier available in Toronto for you to choose from, which is where our wonderful employees can be of great service to you. All of our employees are highly trained to ensure that they have all the up to date information about the Carrier HVAC products that we have to offer. Another option would be taking a look at our website. It is very easy to use and is a great showcase of the Carrier products that we have to offer. On our website you can find a description of every Carrier product we carry as well as a comparison between them.
We take pride in our business and we stand by what we say. After many years of research and comparing different brands of HVAC products, we are convinced that Carrier is one of the best brands out there. Not only is it reliable, long lasting and requires minimal maintenance, but it is also very efficient and you will see a significant drop in your bills. Carrier also cares about our environment, which is why all their products are eco-friendly. If you would like to purchase or find out more about a product from Carrier that is best for your Toronto property, please do not hesitate to contact us.