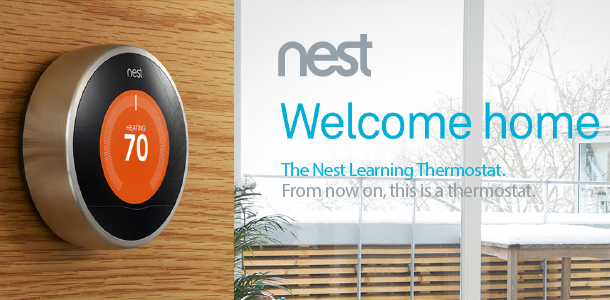 The Nest Learning Thermostat
Cozy Comfort Plus is proud to bring you yet another advance in your home comfort systems. The Nest learning thermostat is a revolutionary concept that builds on the functionality of traditional thermostats and integrates many energy saving features that will save you money – but the most important feature of the Nest is that it is extremely easy to use.
The Nest thermostat learns from your usage and programs itself to maximize energy savings.
We install Nest learning thermostats as a replacement of your current thermostat and also when you replace your furnace, central air conditioner, boiler or any other home comfort system.
*The thermostat shown in the first video is a Nest First Generation. We only carry second generation units.