Save up to $1,765 with the Carrier Spring Rebate Plus Don't Pay for 90 Days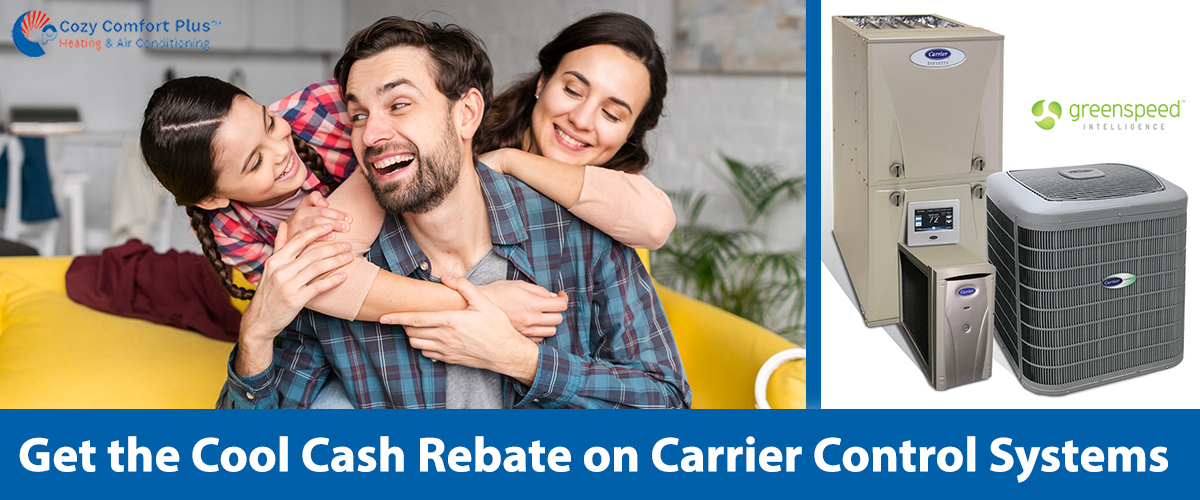 Get the Cool Cash Rebate on Carrier Control Systems
Carrier is offering Cozy Comfort Plus customers the opportunity to save up to $1,765 when they purchase a controls system. Receive a rebate on your qualifying purchase of an energy-efficient Carrier heating and/or cooling system from April 12 – June 30, 2021, and enjoy increased comfort and energy savings all year round.
Choosing the right controls system for your home or office is so important because they heat and cool your space (and keep you comfy). Find out which Carrier products are eligible here.
Receive up to
$1,765
in rebates with Carrier Cool Cash
DON'T PAY FOR 90 DAYS
No Payments, No Interest
Comfort System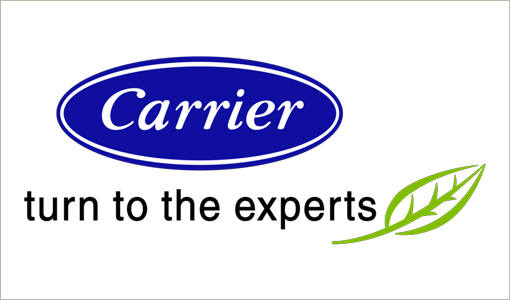 Carrier® Cool Cash Rebates – Spring 2021
Promotional Period: April 12th – June 30th, 2021
Installation Deadline: July 31st, 2021
Claim Deadline: July 31st, 2021 (by 6:00 pm CT)
The following Controls will qualify a rebate: INFINITY: Infinity® Touch Control (SYSTXCCITC01) & (SYSTXCCWIC01), PERFORMANCE: NEW Ecobee 3 Lite Pro Power Powered by Carrier (EB-STATE3LTCR-01),
NEW Ecobee Smart Thermostat Pro Powered by Carrier (EB-STATE5CR-01), COMFORT: ZONECC
NOTE: All Thermostats & controls listed (including Ecobee thermostats purchased through WWG Totaline) will qualify a rebate. However, there is no additional rebate value associated to the thermostat/control – Except for the Infinity model (SYSTXCCITC01 & SYSTXCCWIC01). This will increase eligible rebates by $150.
All product rebates on this grid (system AND unit-only), excluding ductless splits & IAQ stand-alones must include the sale of either an eligible: Thermostat, Control, Carrier branded Air purifier, Ventilator, Humidifier or Dehumidifier.
Standard controls/thermostats noted above. IAQ units Including Standard air Purifiers, Ventilators, Humidifiers or Dehumidifier models listed below will also qualify rebates.
x = addition of an Infinity® control is required with systems as noted
We're Here to Answer Your Questions!
Come to our showroom, or call a heating and cooling expert at (416) 780-9760 anytime. We'll answer any questions you have, and we're happy to make recommendations to make you more comfortable.
Fill out the form below for more details