Notice
: Undefined index: file in
/home/newcozyc/public_html/wp-includes/media.php
on line
1675
Notice
: Undefined index: file in
/home/newcozyc/public_html/wp-includes/media.php
on line
1675
What is the 
Best

 Central AC?

If you are asking yourself this question, chances are you are being faced with an overwhelming amount of choices when it comes to Air Conditioning, and it can be stressful. Most major Air Conditioning brands try to outdo each other by seeking a competitive advantage either in the looks of the unit themselves, the features associated with it, noise levels, efficiency ratings, etc. but the truth is that most high efficiency AC's made by all major manufacturers are more or less the same – they achieve the same goal at roughly the same performance levels and even their thermostats offer the same features.

To assist you in the decision making process, we have broken it up into the most important factors:
Warranty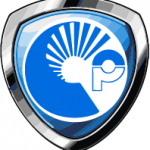 Central Air Conditioners are great machines but they are not perfect machines. They have a number of moving parts, electrical components, and handle fluids and pressurized air – and all of these components come in contact with the natural elements at one point or another. No matter how sturdy you build a specific component, something might go wrong along the years of operation that these machines are expected to stand. This is why you should not settle for anything less than a 10 year warranty on the compressor and 5 years for all other parts.
Energy Efficiency

It is no secret that central Air Conditioners use up a lot of power. During particularly hot summers we are all familiar with the feeling that every second you sit in your cold living room in the middle of a hot day, your wallet gets skinnier. It does not have to be that way, modern ACs are engineered to be more energy efficient than ever before and investing in a top of the line, high efficiency central AC (somewhere in and around the 21 SEER rating) will pay for the price difference later in savings and government rebates. In addition, you get added benefit of the extra features and reliability, and the added peace of mind that high efficiency ACs are kinder to the environment. Read our post on energy efficiency for more information on SEER and other efficiency ratings.
Installation

Without a shadow of a doubt, the most important thing to consider during a brand new central AC installation is the installation itself. A well done installation will make sure that your equipment actually achieves the levels of performance and efficiency it is capable of – it also ensures that the components are reliable and last longer. Since you expect your new central Air Conditioner to last longer than 10 years, the people who originally installed it will be your best source of support and information during that time. It is important to have a knowledgeable team of experts ready at your service should anything go wrong.
There are many things to consider when it comes to a brand new central AC, yet it is a process that most people undergo only once or twice in their lifetime. Make sure your new equipment is backed by a solid warranty, that it is energy efficient and that the people who install it know what they're doing and only then you will have the best central Air Conditioning system.