Why is the Government Offering Rebates for Tankless Water Heaters, Heat Pump and Other HVAC Systems?
In its attempts to go green, the Government of Canada is proposing solutions to help people fight climate change in an affordable and efficient manner. These solutions also save money and lower energy bills by reducing energy use. A recent example is the 'Energy Savings Rebate Program' that was launched in Ontario a few months ago. The main goal of this program is to provide the residents of Ontario more access to energy efficient products. Along with increased access, the program also aims to make products like cooling units, tankless water heaters and heat pump more affordable for all.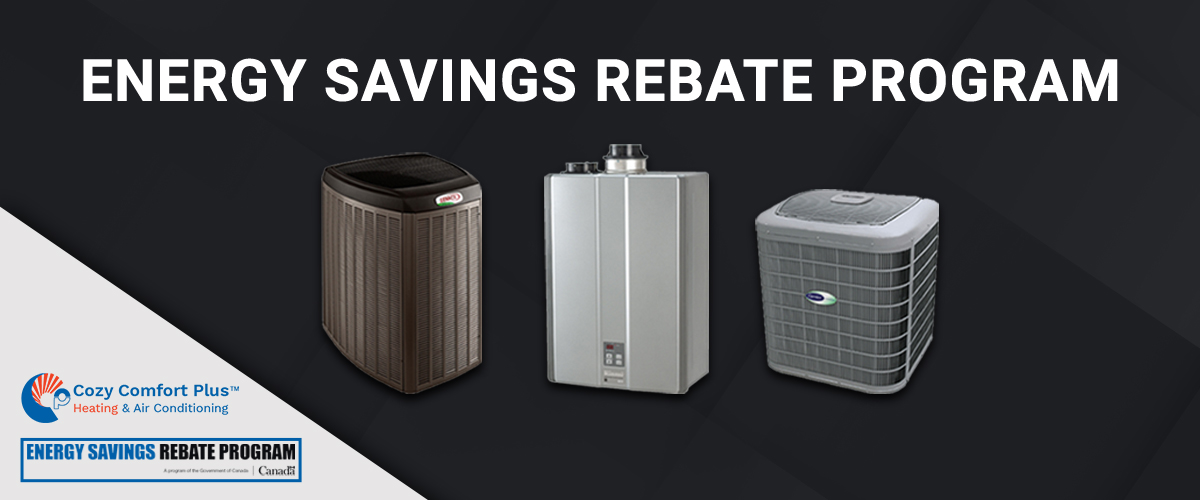 How Does it Work?
The Energy Savings Rebate Program provides funding to potential retailers in Ontario to help them promote rebates on energy efficient products. This includes retailers of different sizes from different industries willing to participate in the program.
Approximately $200 million is offered to these retailers over a period of two years on a variety of products, such as tankless condensing water heaters, dehumidifiers, room air conditioners and ductless mini-split indoor units. Through the Energy Savings Rebate Program, Ontarians will be able to save up to $500 on each item' in addition, some water heaters and heat pumps are eligible for savings of up to $1,000.
This program applies to all retail companies in Canada with a physical presence in Ontario(e.g. a shop, warehouse or any other facility)that are willing to provide monetary incentives to their customers on at least four eligible products.
With this program, the Government of Canada hopes to promote energy efficiency, help people save money as well as mitigate the current and future effects of climate change.
Benefits of the Energy Savings Rebate Program
There are several reasons why the government is offering rebates on energy saving rebates through the Energy Savings Rebate Program. The top three reasons follow below.
1. Affordable Climate Action
Canadians are constantly observing climate change in their country, and they also see how these changes impact the environment, nature and their daily lives.
By launching this program, the government aims to provide Canadians with an opportunity to save money and energy through a single initiative. The main emphasis is on 'affordable' actions that allow people to live comfortably while making choices to encourage energy efficiency.
2. A Healthy Future
By making Ontarians a part of the ultimate solution for climate change, the Canadian government is trying to pave the way toward a cleaner country. These rebates are an important vehicle to help Canada become a greener global leader; current residents and future generations will benefit from having access to clean drinking water, cleaner air and a cleaner overall environment.
3. Boost the Economy
These energy efficient measures not only promote better health, but they act as a catalyst to boost Canada's economy. Theis green initiative has some sizable economic benefits; by 2030, the government will be able to create 118,000 new jobs, save Canadians an annual average of $114 on energy bills and elevate the Gross Domestic Product (GDP) by almost $356 billion.
This program is an excellent savings opportunity for Ontarians, and we're pleased to be a part of it! Visit our showroom or call us at (416) 780-9760 to find out which eligible energy efficient products we offer, and do your part to make your home more environmentally responsible.
Fill out the form below for more details