Energy Rebate Savings + Lower Energy Bills = A Great Deal
It's hard to find someone who doesn't love a good deal! What if we told you that you can save money on your next purchase in two different ways, and keep your home cozy and comfortable? Deals are always in season, and we're happy to share how to double your savings.
Saving Opportunity #1: The Energy Savings Rebate Program
Cozy Comfort Plus is participating in the Energy Savings Rebate program, and we are passing on incredible savings opportunities to our customers.
Our ENERGY STAR tankless water heaters and ductless mini-split indoor units (air source heat pumps) are eligible for rebates of 25% or up to $1,000.
For more information about this program, visit us or call (416) 780-9760 to speak to an HVAC expert.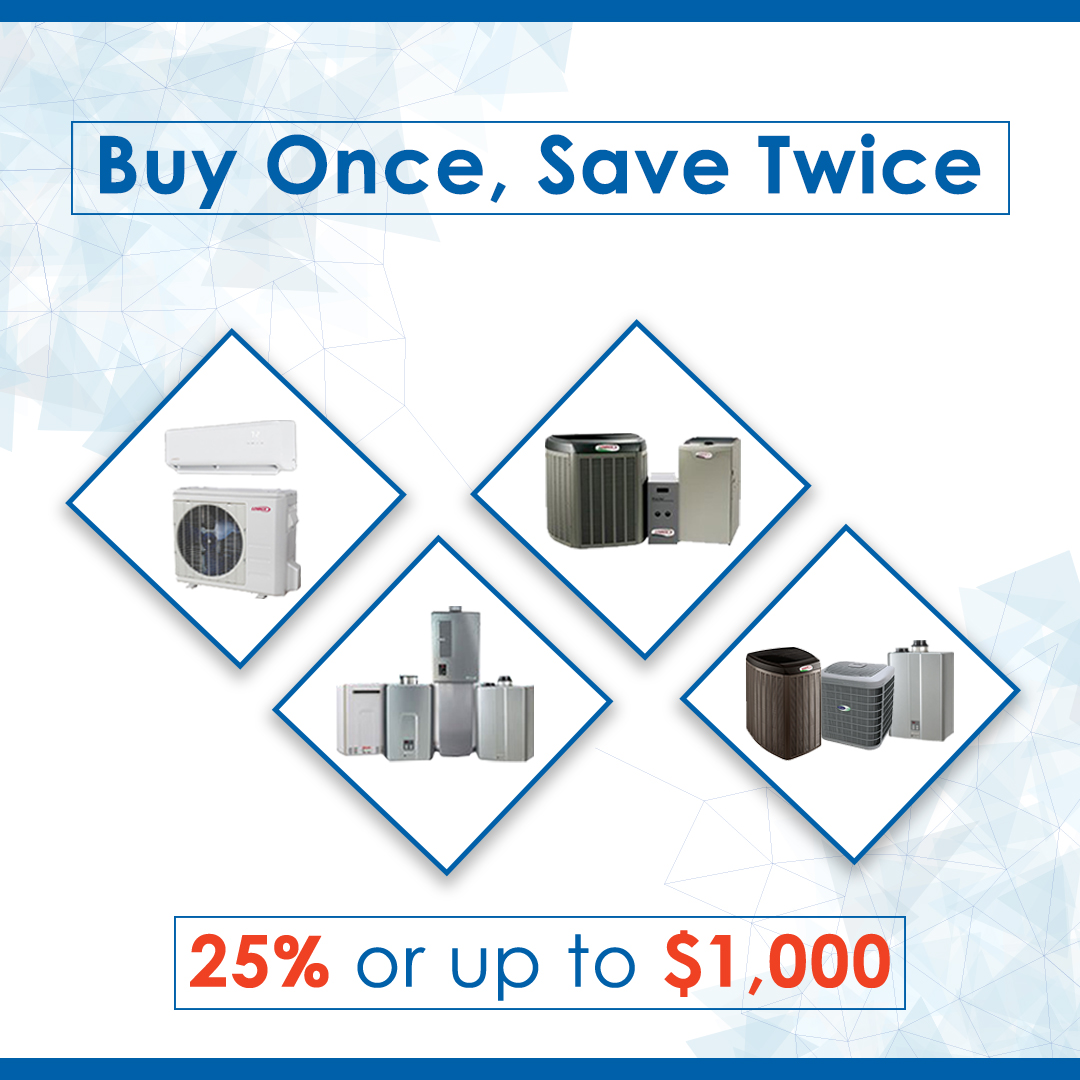 Savings Opportunity #2: Lower Energy Bills
When you make your home more energy efficient, you also reduce your personal energy use. An energy efficient water heater or heat pump will definitely lower your energy costs. You're also doing your part to address climate change. However you look at it, this is a win-win situation for you!
Add in the fact that you're also benefitting from a significant rebate from the Energy Savings Rebate program, now is the best time to purchase an energy efficient equipment for your home!
We're Here to Answer Your Questions!
Come to our showroom, or call a heating and cooling expert at (416) 780-9760 anytime. We'll answer any questions you have, and we're happy to make recommendations to make you more comfortable.