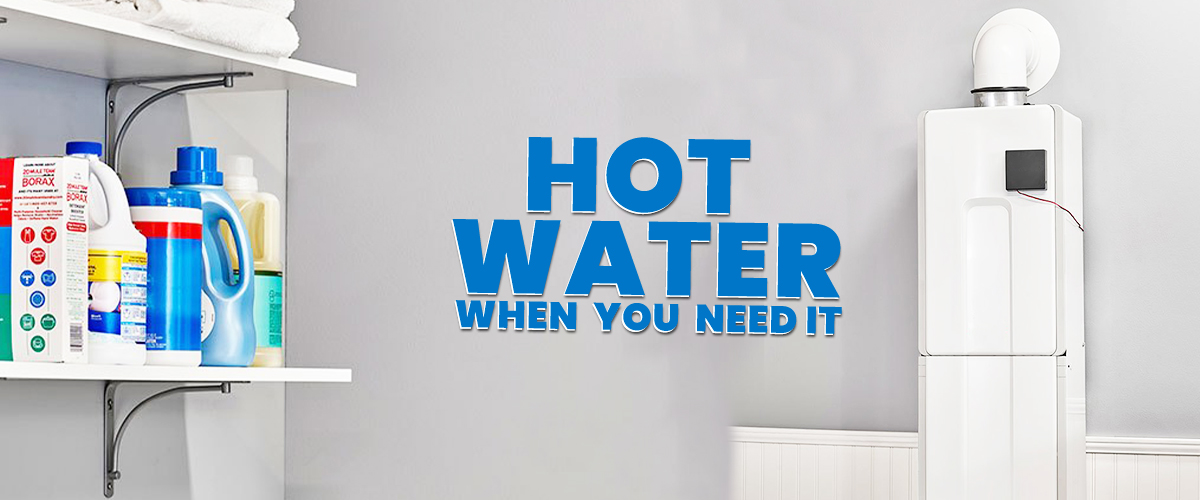 Tankless Water Heaters for endless hot water and added Energy Efficiency
It is hardly a secret that Tank-Less water heaters are just better when it comes to most water heating applications. No matter how big or small your house is, there is a tankless water heater for you.
Tank-Less water heaters are:
– Smaller than regular water heaters, thus freeing some valuable space up if you're upgrading from an older regular model
– More energy efficient, since they only heat water when it is being used, as opposed to having to heat water inside a reservoir tank 24 hours a day even when you are not using any hot water at all. In addition, the tank inside a regular water heater can empty out and that is when you experience a shortage of hot water – something that would be a thing of the past with a tankless water heater.
– More reliable. They have fewer parts that need servicing and fewer parts that can get worn out.
As always, we only carry best-in-the-business brands and are now proud to offer Point-of-use electric water heaters for installation in confined spaces or for when only one or two sinks or appliances need on-demand endless hot water:
Get the Best Tankless Water Heater in Toronto Today.
If you find yourself in the position of choosing a new water heater for your property, then there are a number of feasible reasons why you should opt to purchase a tankless water heater for your Toronto estate. Tankless water heaters are the most recent adaptation on the market, producing the desired result to those customers who choose to purchase them. There are two different kinds of water heaters available: the condensing tankless water heater and the non-condensing tankless water heater, each which provide the different function to the purchaser. More specifically, a condensing tankless heater has two heat exchangers, whereas a non-condensing tankless heater only has one heat exchanger. The condensing heater typically has just the slightly higher heating efficiency of the water than the non-condensing heater, but both provide significantly more efficient heating than the traditional water heating tank units.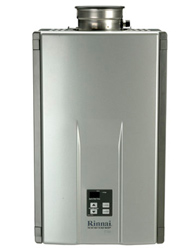 We pride ourselves on being one of the most knowledgeable companies and we only sell the best quality tankless water heaters. Here at Cozy Comfort Plus, we will help you chose the right tankless water heater for you Toronto estate. Not only are our tankless water heaters very efficient, but they also require little to no maintenance and last up to 20 years. We have been in the business for a very long time and have many satisfied clients who after many years of paying outrageous amounts for water heating decided to get a tankless water heater for their Toronto home and are now saving a lot of money every month.
Depending on your preferences, our specialists would be more than happy to guide you through the selection process and help you decide which one of these two tankless water heaters are best for you. Not only does our company utilize the best quality and the most efficient tankless water heaters, but we have a highly trained staff willing to answer any questions that you may have prior to purchasing a tankless water heater for you Toronto estate. We serve a variety of locations. We have clients in Toronto as well as in the surrounding areas. If efficiency and reliability are qualities you are looking for in a water heater then call us today and find out more about what tankless water heater is the best for you Toronto property.