As an authorized LENNOX dealer in the Toronto area, we are proud to offer the full range of LENNOX brand, best-in-the-business Air Conditioner units.
LENNOX describe some of their own A/Cs as:
"The most quiet and efficient central air conditioner you can buy"
And it is hard to disagree, with some of the best energy efficiency ratings at a very competitive price, these units are sure to reduce your energy bill.
The Dave Lennox Signature® Collection Air Conditioners are the top of the line ACs for this brand. Quiet and Efficient, with up to a 21.2 SEER efficiency rating.
The Elite® Series Air Conditioners offer a great level of efficiency while offering reliable and responsible home cooling
The Merit® Series Air Conditioners provide economical, environmentally responsible home cooling.
Why Buy Lennox for Your Toronto Property?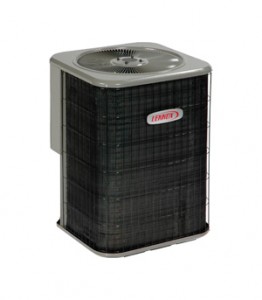 Most people are looking for ways to lower their energy bills during the long hot summer months where the air conditioner is working 24/7. Here at Cozy Comfort Plus we understand that our customers want the most efficient HVAC products that use up the least amount energy, but at the same time work well and do their job.
We have done our homework and found that Lennox has the best HVAC products in the business. This is why we decided to partner up with Lennox and are now fully authorized distributors of Lennox in Toronto. By buying a product from Lennox for your Toronto property, you are investing into a reliable appliance that will last you a long time and won't break. Furthermore not only do we sell them at a very reasonable price, but you will also save money in the long run since your utility bills will decrease significantly.
There are a few different models of Lennox available in Toronto to choose from, which is where our wonderful employees can be of great service to you. All of our employees are highly trained to ensure that they have all the up to date information about the Lennox HVAC products that we have to offer.
If you do not feel like chatting with one of our wonderful customer service representatives you can always read about all of the Lennox products right on our Cozy Comfort Plus website or drop by to one of our locations where we have highly trained professionals that can help you find the right product for you. At Cozy Comforts Plus we pride ourselves on being a company that only sells products that we can stand by and believe to be the best. We decide what products are the best by researching the product itself and the overall satisfaction of the customers that have already purchased the products. Lennox HVAC products are known and loved worldwide. Lennox products wouldn't be as well known and popular as they are today if they were poor quality or if the company didn't proudly stand by their products as we stand proudly by the work that we complete for our customers.
After working in the business for many years and comparing all the different brands of HVAC appliances, we can say that Lennox has the most reliable, efficient and eco-friendly products. If you would like to purchase or find out more about a product from Lennox that is best for your Toronto property, please do not hesitate to contact us.