Carrier Air Conditioner – Infinity, Performance, Comfort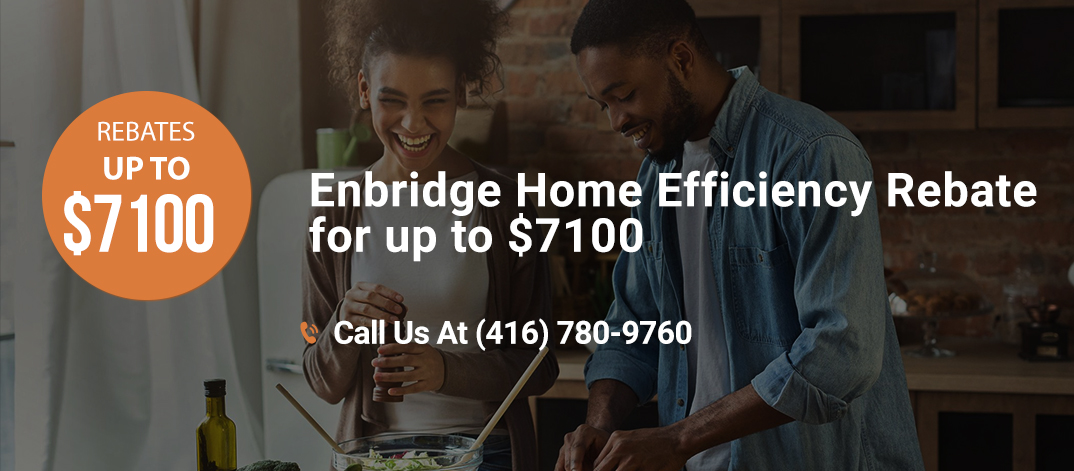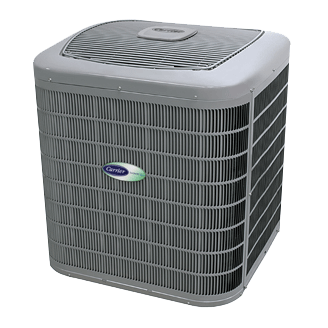 We are a proud Authorized Dealer of CARRIER brand Air Conditioners in the Toronto Area.
This is what they have to say about their products:
An air-conditioning system provides cooling, ventilation, humidity control and even heating (if using a Heat Pump) for a home. W. H. Carrier invented it in 1902, and we have led the market ever since.
We offer the highest efficiency in central air conditioning you can buy, and with our Puron® Refrigerant—an environmentally sound refrigerant designed not to harm the earth's ozone layer—complete comfort does not harm the world around you.
When comparing different systems, always look for high Seasonal Energy Efficiency Ratios (SEER), which measure the cooling efficiency of an air-conditioner, but also for quiet operation and ease of use—you'll be glad you did on those hot summer nights.
Well, put, Carrier. Please click on the image below for a comparison of CARRIER brand AC models.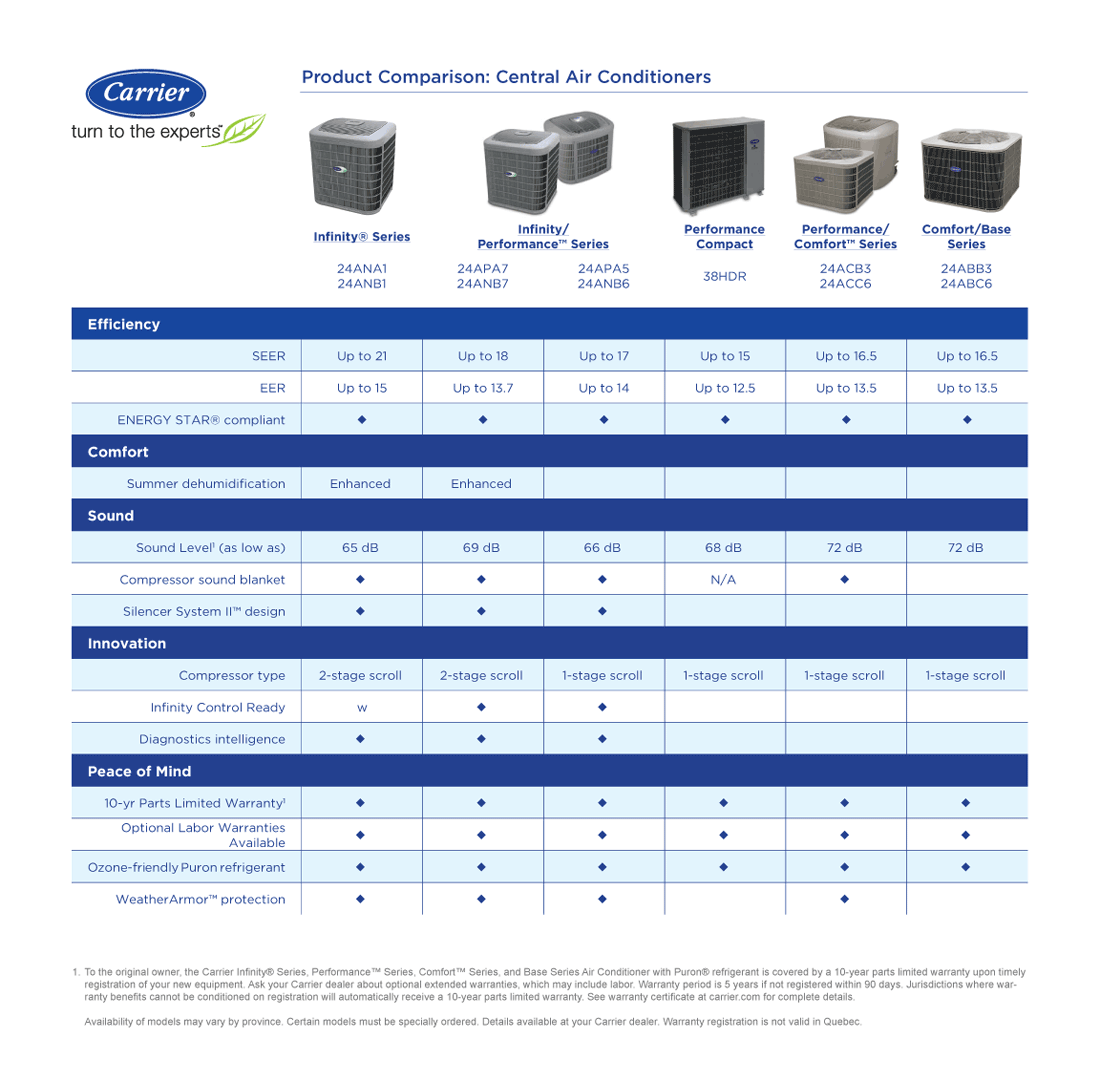 Infinity Series Central Air Conditioner
Puron® refrigerant
Up to 21 SEER
Comfort Series Central Air Conditioner
Puron refrigerant systems
Up to 16 SEER
Performance Series Central Air Conditioner
Puron refrigerant
Up to 18 SEER
Get an Air Conditioner for your Toronto Property Today
If you are looking for an air conditioner for you Toronto estate, then Cozy Comfort Plus is right for you. We are a third generation family business and its no secret as to how we secured a place among the leaders of Toronto's highly competitive HVAC market. It took many years of cutting-edge air con technology and an unwavering dedication to customer satisfaction to make Cozy Comfort Plus a top choice when it comes to HVAC services or products. Three key factors behind this success, which are felt throughout the business, are:
Customer satisfaction.
Innovation.
The intrinsic culture of integrity.
Our deep-seated desire to continue our family's legacy of customer satisfaction & exemplary workmanship is bested only by thumb-on the-pulse knowledge of the latest HVAC advances on the market. Maintaining firm trade relations with market leaders ensures that we stock the best air conditioners and other HVAC products the market has to offer. This way our customers only get the best and most technologically advanced products from leading brand names on the market such as Carrier and Lennox.
We know how important it is that once you invest in an air conditioner it serves you a long time, is reliable, efficient and requires almost no maintenance. The last thing you want after buying an air conditioner for you Toronto estate is to be spending more money on repairing it. This is why here at Cozy Comfort we carry only the top brand names of air conditioners.
If you have any questions or are unsure of what air conditioner you need for you Toronto estate, don't hesitate to call us or drop by our showroom. Our helpful customer service representatives are trained to answer any questions you might have. Buying an air conditioner is a long-term investment, which is why you want to make sure that it is reliable, efficient, long-lasting and requires very little maintenance.
We are also environmentally conscious, and therefore are committed to reducing our carbon footprint. We actively promote energy saving with environmentally friendly products. Not only are the environmentally friendly products good for our environment, but they are also more efficient, which means that you will be saving money on your utility bills each month.
Fit a top quality, reliable air conditioner in your Toronto estate today and you will be glad you did.