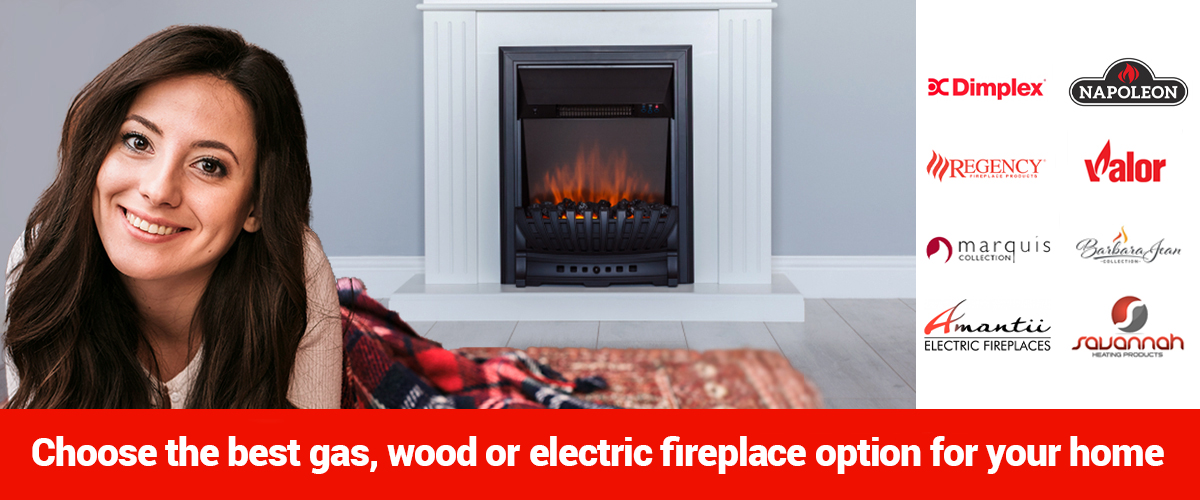 Imagine lively gatherings or times of quiet reflection in front of the beautiful Direct Vent Fireplaces. You can choose from the rocks and driftwood, decorative stones, or amber glass in a choice of colours for a sleek contemporary look.
Transform your existing wood burning fireplace into an updated focal point with the insert fireplaces. Beautifully crafted, the insert fireplace features the expansive Clean View and adapts easily to your style.
Every angle gives you a beautiful view of the flames with the new Gas Stoves by Marquis. This contemporary take on a classic wood stove adds warmth with 3-sided glass and sleek charcoal finish with flat black or stainless steel accents. Amp up the impact with your choice of log sets, decorative stones, rocks, and cannonballs or even ember glass.
Nights will never be the same with the new Outdoor Gas Fireplaces by Marquis. Designed for your outdoor oasis, this fireplace captures your attention with its Satin Coat Black or Stainless Steel Finish and your choice of a contemporary rock collection or log set. Looks like the stars in the sky now have a little competition.