The Energy Savings Rebate Program
Means Great Deals
for You!
Save up to $1000 on energy efficient home upgrades
Cozy Comfort Plus is participating in the Energy Savings Rebate program, which means that now is the best time to warm up your home and get an incredible deal.
Our ENERGY STAR tankless water heaters and ductless mini-split indoor units (air source heat pumps) are government eligible for rebates of 25% or up to $1000.
Cozy Comfort Plus is proud to provide clients with options to reduce energy use, contain costs, and address climate change.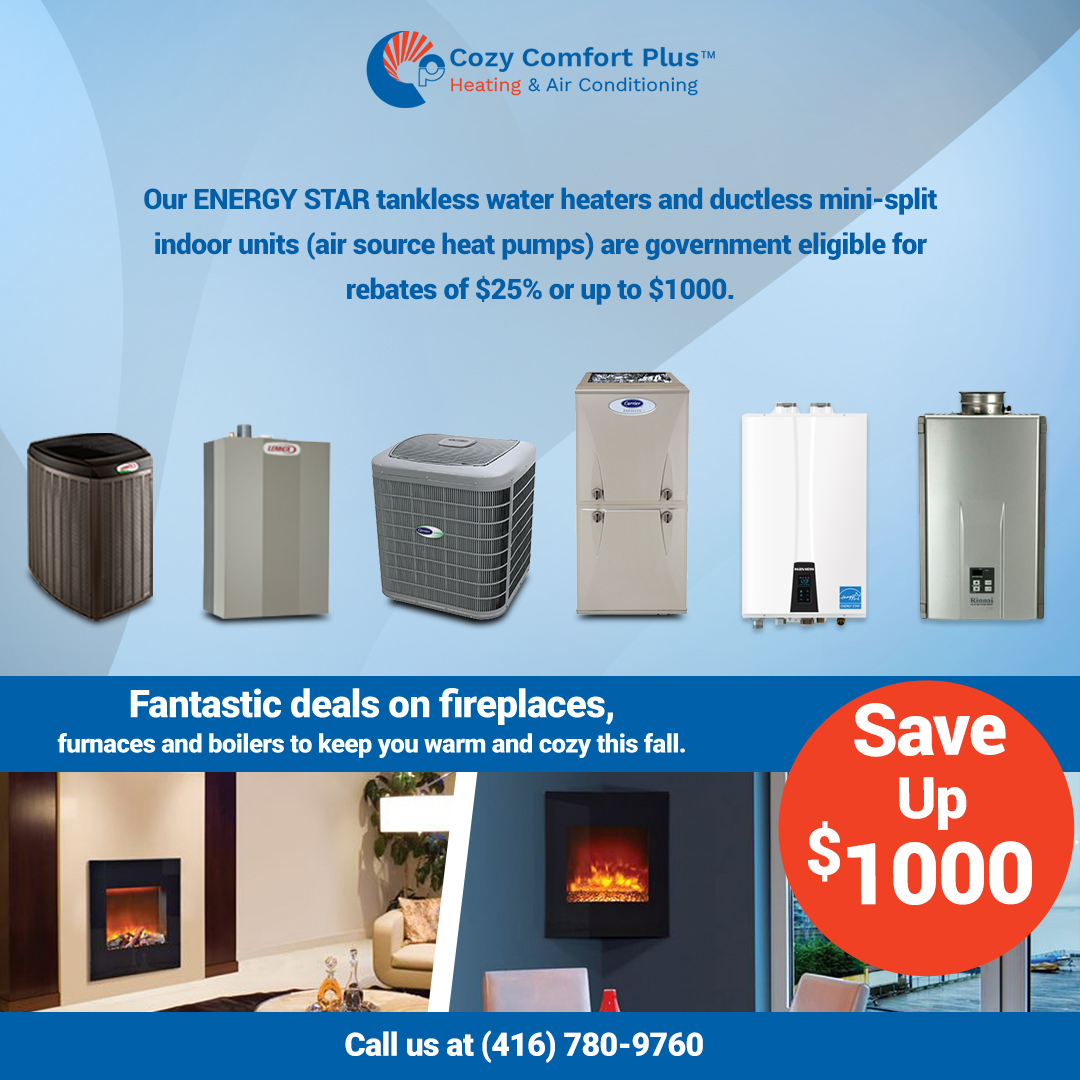 We're always here to answer your questions and make recommendations!
Call us at (416) 780-9760 for a free consultation or ask your question here and we will get back to you shortly.