Upgrade Your Home with Our Featured Promotions

Air Source Heat Pumps
Installing an air source heat pump in your home is a great way to reduce energy costs and save money. Heat pumps use the existing heat in the air to provide efficient indoor heating and cooling. They are also much quieter than traditional HVAC systems, making them ideal for homes with smaller spaces or sound-sensitive areas. Upon installing the new air source heat pump, you will be able to enjoy lower energy costs and will benefit from improved indoor comfort all year round. Now is the time to take advantage of government grants for air source heat pump installation.
Enbridge Gas and Canada's Greener Homes Grant will partner to provide the Enbridge Home Efficiency Rebate 2023 towards eligible retrofits such as home insulation, windows and doors, heat pumps, and renewable energy systems. You may be eligible for rebates up to $6,500 on ENERGY STAR® certified hot water heat pumps. Ground source, air source, and domestic hot water heat pumps also qualify. Contact Cozy Comfort Plus for details.
Free Consultation
(416) 780-9760
Fireplaces and Mantels
Fireplaces and mantels can make excellent additions to any home. Not only do they add an inviting atmosphere to any room, but they are also an efficient way to heat your home during the winter months. 
Fireplaces
 provide an aesthetic charm that no other heating appliance can match, while mantels offer a beautiful way to display artwork or family heirlooms. Installing a fireplace or mantel is one of the best investments you can make for your home; it will not only increase its value but will also help reduce energy costs.
From now until the end of March 2023, you can save $400 on the purchase of any fireplace or $1,000 on any fireplace-mantel package.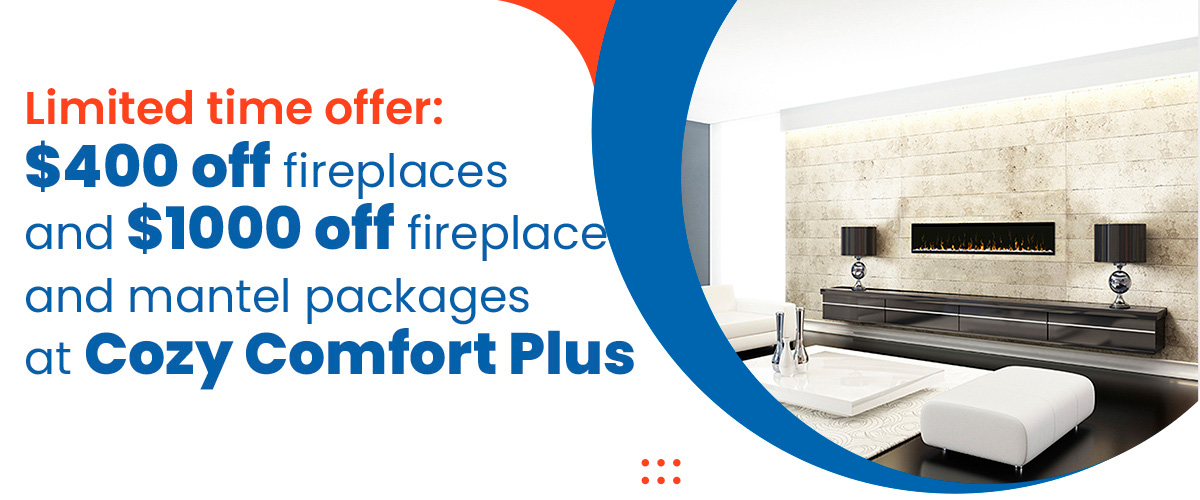 Tankless Water Heaters
Tankless water heaters
 are great for saving energy and money. Unlike traditional tank water heaters, tankless models only heat the water when it is needed. This means that you don't have to keep your water heated all day, which will reduce energy consumption and lower your monthly electricity bills. Tankless water heaters are also more compact than traditional tanks, meaning they take up less space in your home. Now is the perfect time to invest in a tankless water heater to enjoy hot water any time you need it.
You can save money, reduce energy consumption, and right now, receive up to $300 in savings when you replace an old tank-type water heater with a new tankless one.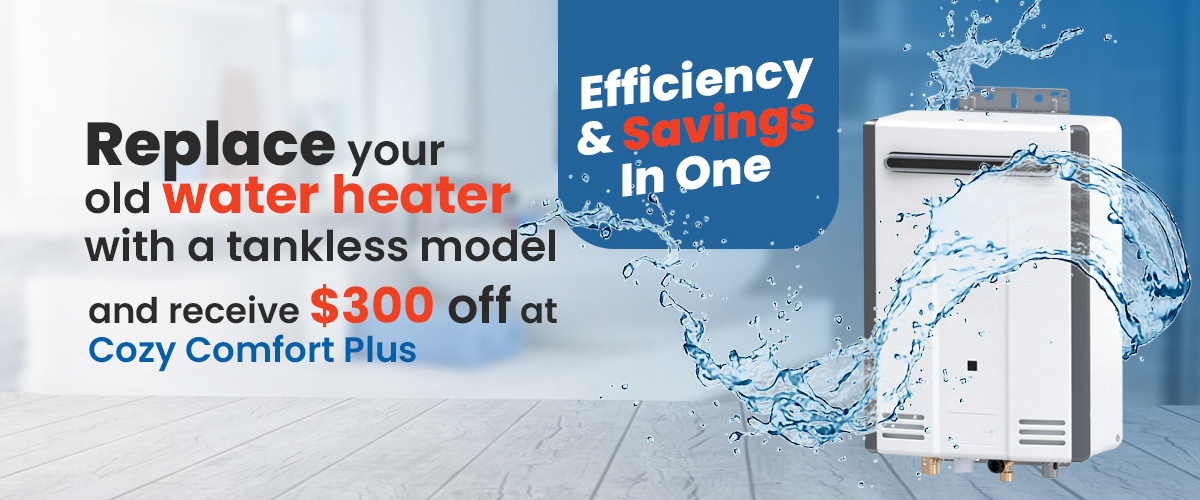 For a free in-home estimate, please contact us:
Heating and cooling are our specialties. Call our sales team to get a quote for your new furnace and heat pump today!
Fill out the form below for more details