Limited Time Offer: Enjoy Rebates and Financing Options on Lennox Systems

Sell Between: September 11, 2023 and December 1, 2023
Install By: December 8, 2023
Submit Claims by: December 22, 2023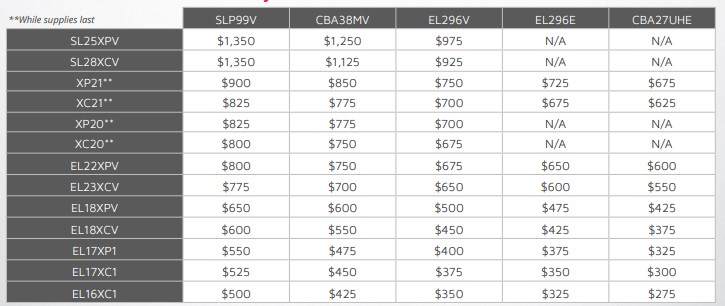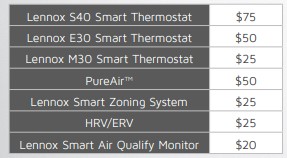 Consumer Rebate Offers Fall 2023 Receive a Lennox rebate up to $1,200
*SYSTEM ELIGIBILITY:
All system rebate offers must include a qualifying thermostat
System add-ons do not qualify for an individual rebate and cannot be combined with individual unit offers.
For full-system eligibility requirements and acceptable product substitutes, please see promotional guidelines.
QUALIFYING THERMOSTATS
Lennox S40 Smart Thermostat
Lennos E30 Smart Thermostat
Lennox M301 Smart Thermostat
Honeywell Programmable
White Rodgers Programmable
CS7500
CS5500
Ecobee
Emerson Programmable

Canada Consumer Financing Offers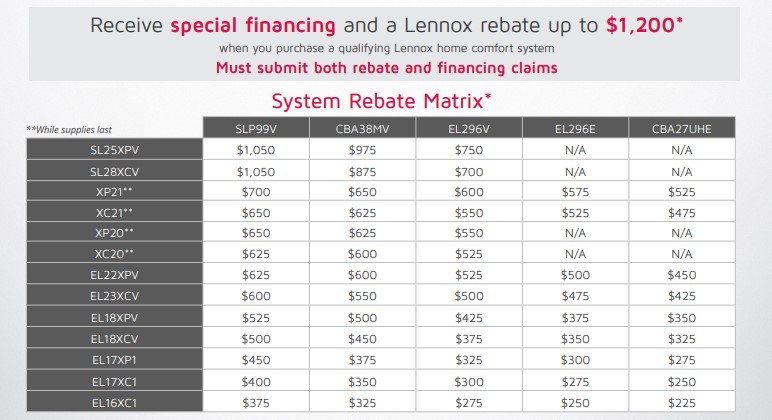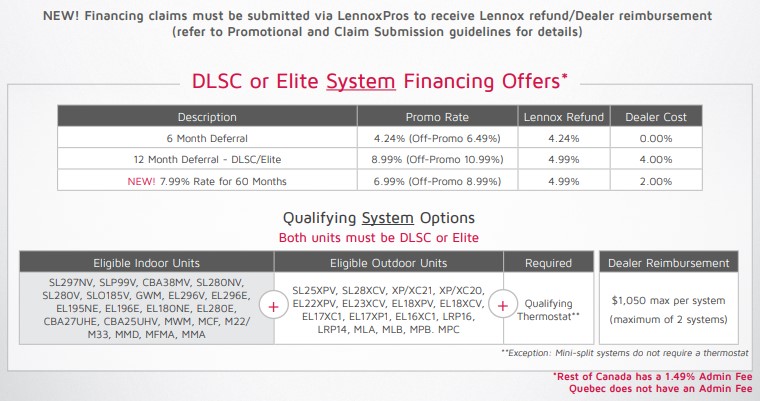 We're always here to suggest affordable, environmentally responsible options for a warm, inviting environment. Visit our showroom or call us at (416) 780-9760 today! 
Fill out the form below for more details