Mitsubishi Heat Pump Rebate
Experience the true comfort of a Mitsubishi electric system!
Designed to keep you cool or warm all year-round
SAVE OVER 50%* ON YOUR HEATING COSTS WITH A MITSUBISHI HEAT PUMP
Of up to $5,800**
for a limited time on select Mitsubishi electric heat pumps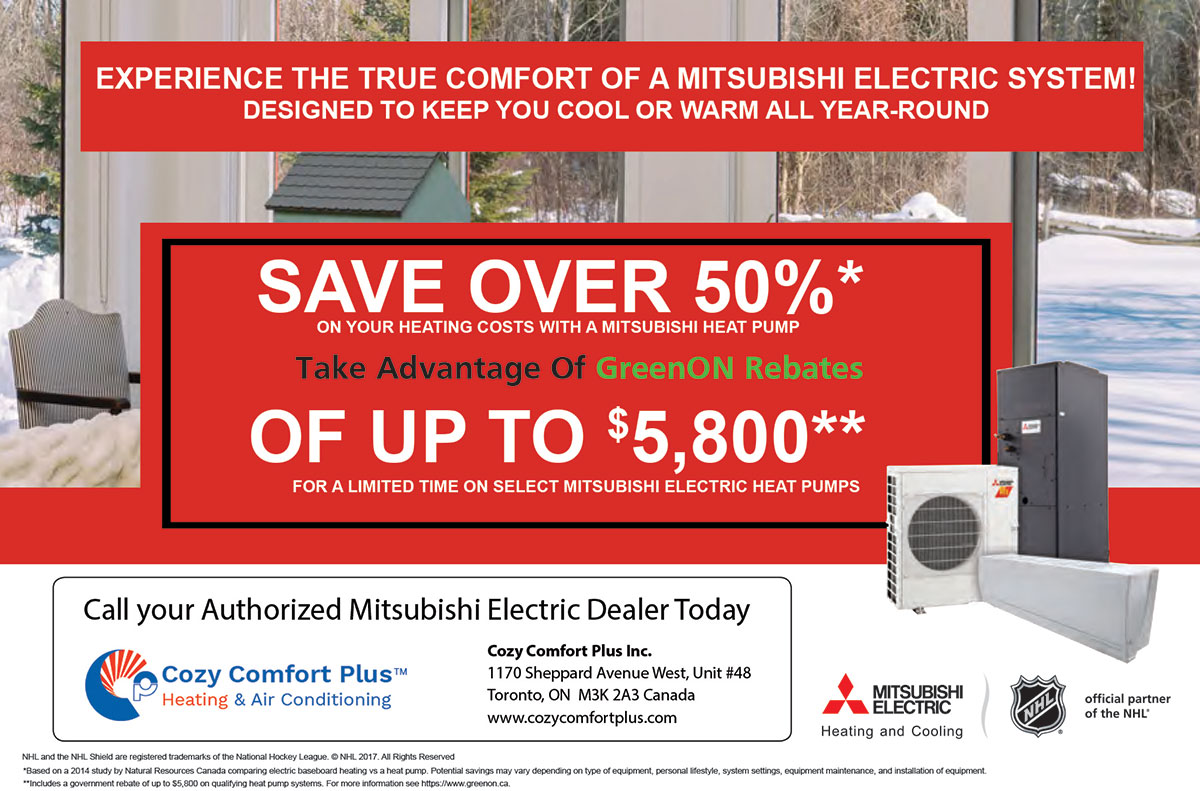 *Based on a 2014 study by Natural Resources Canada comparing electric baseboard heating vs a heat pump. Potential savings may vary depending on type of equipment, personal lifestyle, system settings, equipment maintenance, and installation of equipment.
**Includes a government rebate of up to $5,800 on qualifying heat pump systems.
Do you need a free consultation about the Mitsubishi heat pump rebate?
Call us at (416) 780-9760 for a free consultation or ask your question here and we will get back to you shortly.