Save a Bundle with Mitsubishi's Electric Rebate!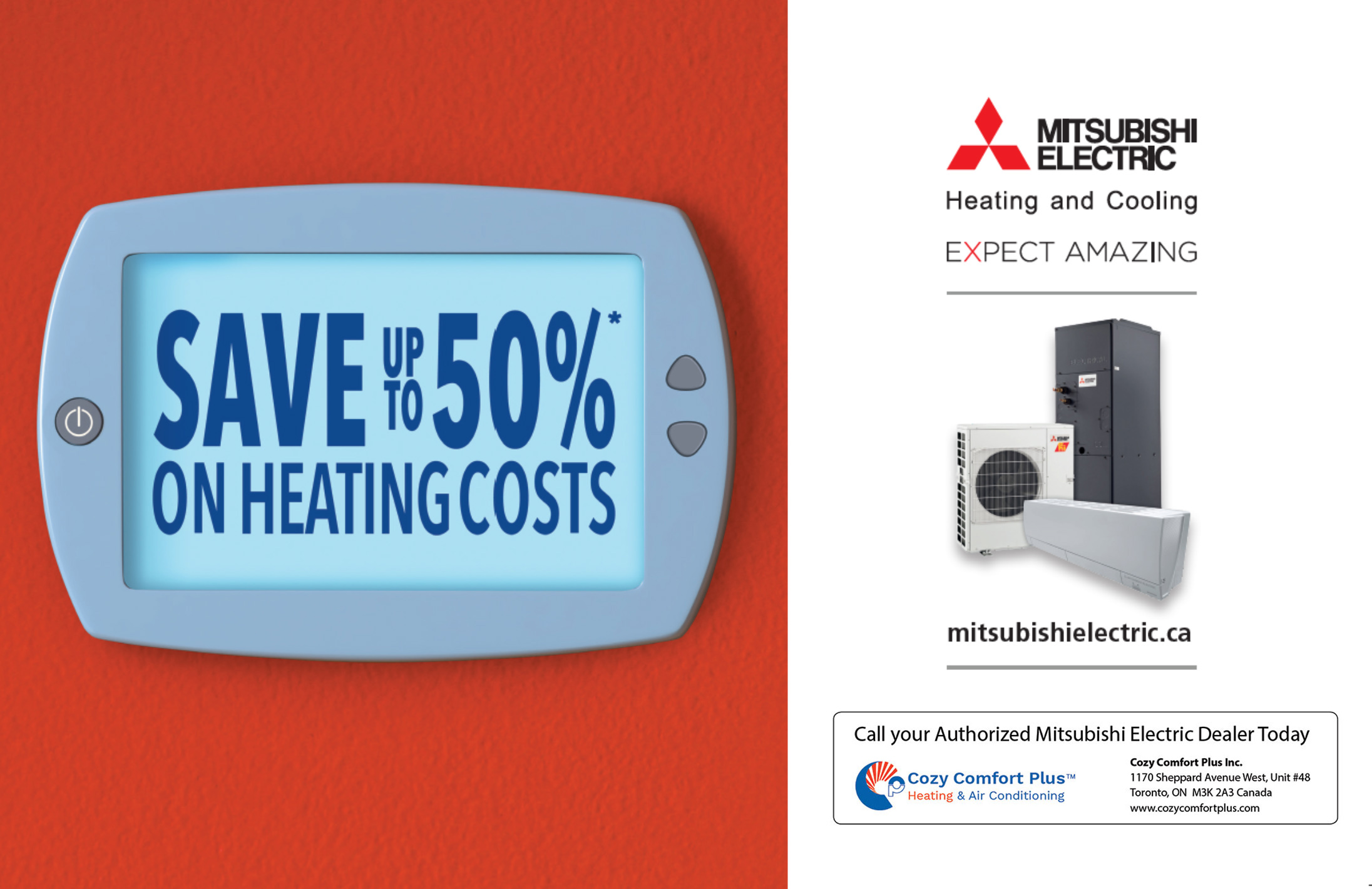 As an authorized Mitsubishi Electric dealer, Cozy Comfort Plus has an extensive selection of heating and cooling systems. With just one system, you will be prepared for all 4 seasons of Canadian weather, and get up to 25% off or a $1,000 rebate with your purchase!
If you're wondering which system is the best fit for your home or office, ask one of our HVAC experts for a recommendation.
Do you need a free consultation about the Mitsubishi rebate?
Call us at (416) 780-9760 for a free consultation or ask your question here and we will get back to you shortly.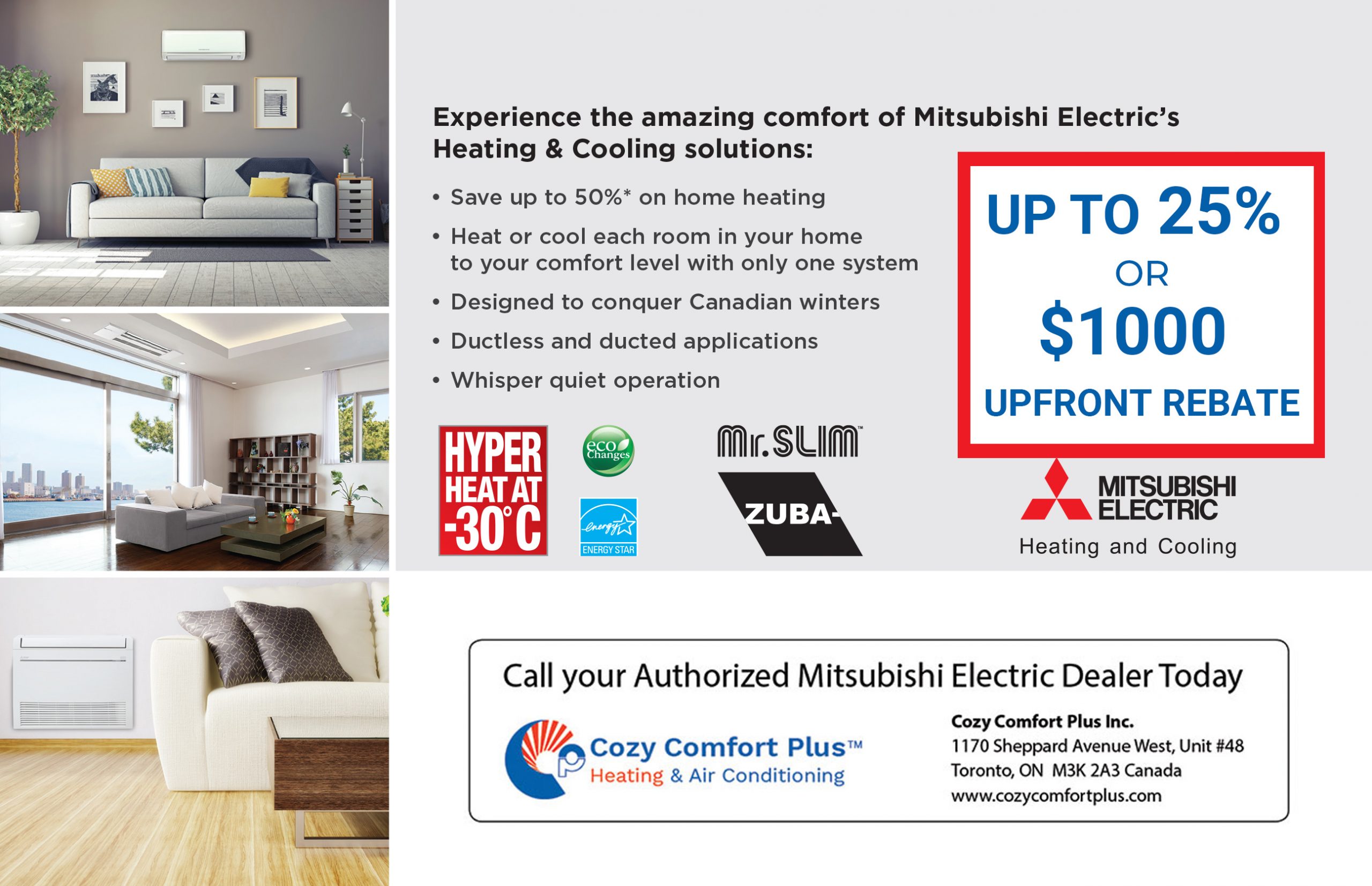 **Based on a 2014 Study by Natural Resources Canada comparing electric baseboard heating vs. a heat pump. Potential savings may vary depending on type
of equipment, personal lifestyle, system settings, equipment maintenance, and installation of equipment.-30°C minimum operating temperature applies to
selected models. Other models may operate at a higher minimum temperature of -27°C depending on conditions.