3 Top Reasons to Buy Carrier Furnace
Furnaces are widely used in houses to provide heating. It is important that you understand how these furnaces can be rated according to their efficiency. It will help you when you have to buy one.
A furnace is actually measured by its Annual Fuel Utilization Efficiency (AFUE) rating. AFUE is a direct percentage of the amount of fuel that can be converted into usable heat for your house. The remaining fuel is wasted.
For example, if a furnace has an AFUE rating of 70, then it means that 70% of the fuel your furnace consumes will be used for heating. The remaining 30% fuel will be wasted in the exhaust. The rule is, the higher the AFUE, the better efficiency a furnace has.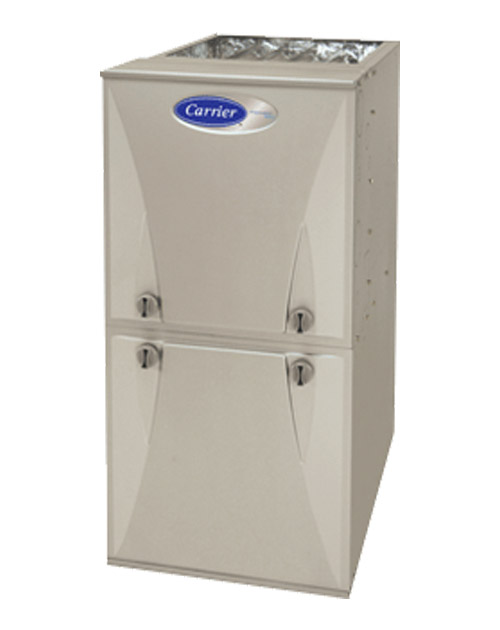 Now that we know what furnaces are and how their efficiency is measured, let's discuss three reasons to buy the best furnace there is – Carrier furnace.
1- Carrier Furnace Efficiency
Carrier furnace offers a range of furnace efficiencies. Higher efficiency Carrier furnaces provide more options and savings. Here are Carrier furnace's three efficiency levels:
Carrier Infinity Series Furnaces – this is the company's most efficient and premium model up to 98.5% AFUE.

Carrier Performance Series Furnaces – This is the company's mid range variety and up to 96.7% AFUE.

Carrier Comfort Series Furnaces – This is the company's economy and basic model up to 95.5% AFUE.
2- Features of Carrier Furnace
The Carrier furnaces are considered the most reliable ones in the world. Some additional features provided by the premium brand of Carrier i.e. Infinity Series include:
Two stage gas valve which increases the furnace's combustion efficiency.
Energy star rating
Variable speed blower motor makes the furnace run very quietly by adjusting the speed of its fan.
Secondary heat exchanger allows maximum utilization of combusted gas, and this increases its efficiency.
Carrier Infinity Series Furnace offers all the amazing features that you can ask for, but the inclusion of built-in humidifier gives this brand an edge over its competitors.
3- The Reliability and Repairs of Carrier Furnaces
With suppliers through out Canada, you are never left waiting for parts. Also, Carrier offers a 10 year warranty on all its parts. But even if your warranty is up, its parts are very affordable.
Carrier furnaces have proven to be efficient and reliable, So, if you're interested in getting more details and buying Carrier furnaces then contact Cozy Comfort Plus. We are a certified dealer of Carrier furnaces and we sell all the brands of the company. Also, we offer amazing discounts and first-rate support to all our customers who need to get their furnaces maintained within one year of the purchase.