A Guide to Choosing the Best and Most Reliable HVAC Contractors in Toronto
When it comes to maintaining a comfortable house or workplace in Canada, the importance of a properly functioning HVAC system cannot be overstated.
When the winter season arrives, and the temperatures reach well below freezing, you need a good heating system that will keep you warm and cozy. When the weather slowly turns warmer, the next thing you know you are dealing with sweltering hot days that we are oh so familiar with; you'll need an efficient cooling system to stay refreshed and energized.
HVAC units are extremely important for Canadians because they are, quite literally, what keeps us comfortable every day of the year.. Since these units normally work 24/7 to maintain a desirable temperature, they require proper maintenance over time. It is important to have your HVAC systems professionally inspected and perform regular maintenance if you want them to function optimally.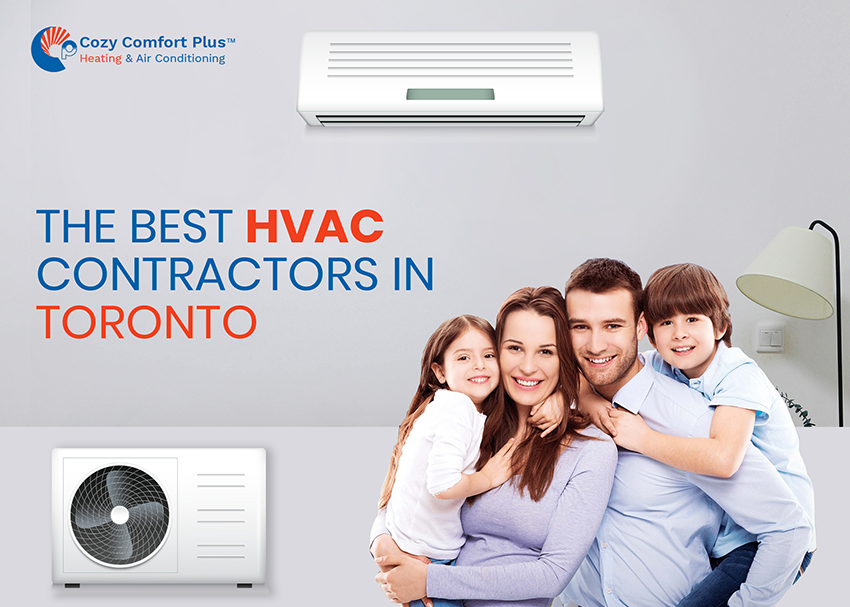 However, before you hire an HVAC service in Toronto to take care of your unit, it is essential to ensure that you choose the right contractors. You want someone who knows every intricate detail of the system, and can tackle every electric issue (without charging you a fortune).
So, how can you find the best HVAC contractors in Toronto? The answer is simple; follow a few recommendations below.
Here are the three fundamental questions that you need to ask when choosing a reliable HVAC service in Toronto.
1. Is the Service Licensed?
The best way to ensure you choose a reliable HVAC service in Toronto is to verify the company's legal status. Is their practice licensed? You can run a background check by yourself or ask the servicemen directly.
2. Are the Technicians Certified?
Finding a legitimate HVAC service in Toronto is not enough for you to feel confident that you have made the right choice. You need to ensure that the workers are skilled and experienced in what they do and can handle all issues related to installing, repairing and/or maintaining HVAC units. If their technicians have the appropriate certifications, it means that they are specialized in the field, and can perform the services you need.
3. Does the Company Provide a Warranty or Guarantee?
Asking about a warranty or guarantee will help you ensure that you select the right HVAC contractors in Toronto. A warranty or guarantee means that the company is not just confident of its employees, but can also be relied on in case there are issues in the future.
After reading these tips, you are still wondering where to begin your search for a good HVAC service in Toronto, then consider an established and dependable company (because rest assured, you won't need to look any further).
Our HVAC company is a local pioneer. We offer residential as well as commercial HVAC services in Toronto and the GTA. Our team of experts includes professional contractors who are reliable and highly skilled at what they do. With a remarkable past record of serving in the industry, they are true professionals when it comes to anything and everything related to HVAC systems.
With a stellar record of helping families and businesses in various parts of Toronto for the past 20 years, we are being transparent when we say that our service enjoys a great reputation in Toronto and beyond.
Whether you need to install an air conditioner, a heater, a fireplace or get them repaired , get in touch with us today!