No home could be considered complete without a nice fireplace in the living room. It is part of the traditional family lifestyle to gather around the fireplace to share stories and news of the day. A fireplace gives your house that warm, peaceful, and homely feeling that takes many of us back to the days of our childhood.
There are many wonderful models of fireplaces available today, which makes it difficult to select which one to choose. We advise choosing a modern, electric fireplace that is of good value and offers a good deal of functionality.
An electric fireplace has many advantages over the more traditional designs. These fireplaces can be fixed in big properties and small. They can be easily used in apartments, condos and even RVs. They give your dwelling an elegant, fashionable look.
These fireplaces can also be installed in media rooms, integrated into bookshelves in the study or small office space. They are environment-friendly, low-cost, easy to use and require low maintenance.
Every modern, electric fireplace comes with an integrated mantle like the traditional fireplaces. They glow with realistic flames, very similar to the allure of robust, crackling flames. Most electric fireplaces come with two components. There is the heater box that warms up the room and a digital screen that displays the flame effects.
Electric fireplaces are more efficient than traditional ones. They can be plugged into a wall outlet and don't require chimneys or venting for smoke.
Here we have outlined some of the best electrical fireplaces in the range of $500 to $1,000 that you can buy for your home.
ZECL-30-3226-BG Amantii
ZECL-30-3226-BG Electric Fireplace designed for new construction or renovation projects, the elegant electric ZECL-30-3226-BG fireplace is an excellent choice for new construction or a renovation project.
This fireplace is simple and easy to install. It comes in several sizes, superior aesthetics and great visuals. This fireplace has a coverage area of 400 – 500 feet which should be enough for most needs.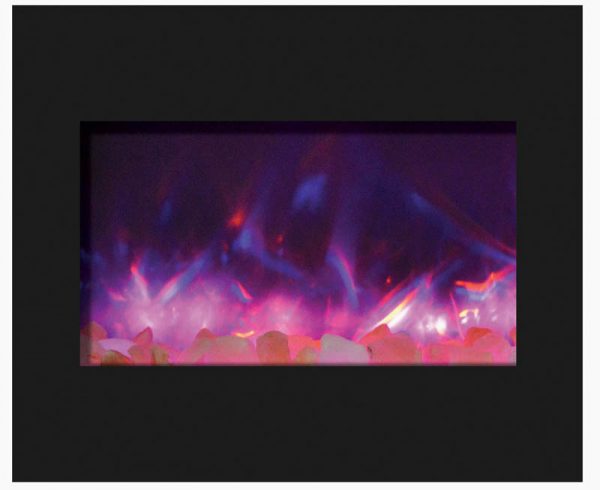 Sander Media Console – Dimplex
This is another good choice on a budget. The Diamond like acrylic ice embers sparkle with reflected light and give a great display. Simplicity is the hallmark of Sander's strong design.
Metal feet elevate the design and accentuate the strong, clean lines in Carbon Grey finish. This is a popular electric fireplace in the $500 – $1000 range.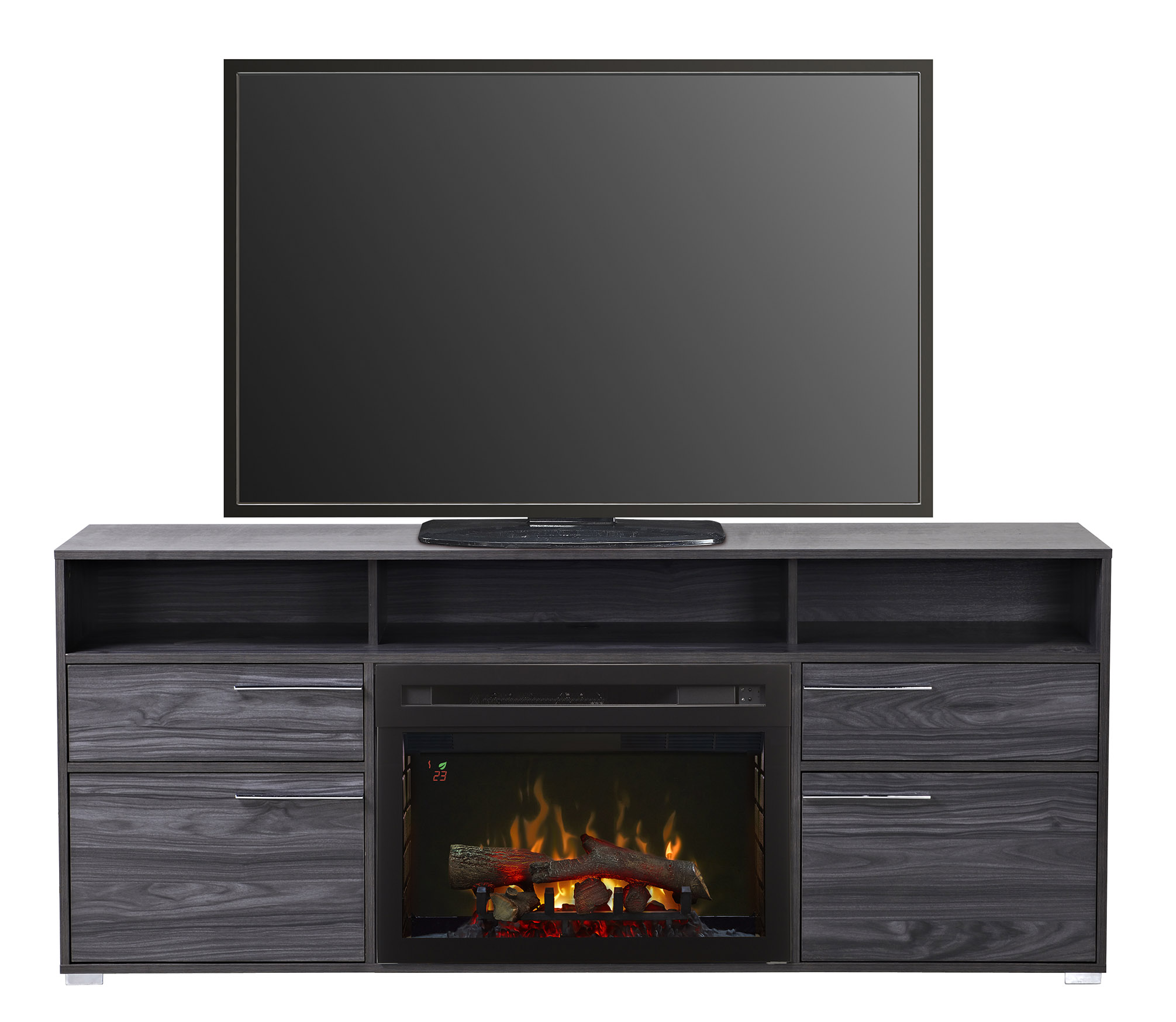 The Adele – Napoleon
This model is great if you have enough space. Napoleon CinemaTM 27 model has decorative glass doors. Easy to control with a remote, the model accommodates a flat TV up to 68". This model is safe to use with a self-regulating heater that turns off when the required temperature is reached.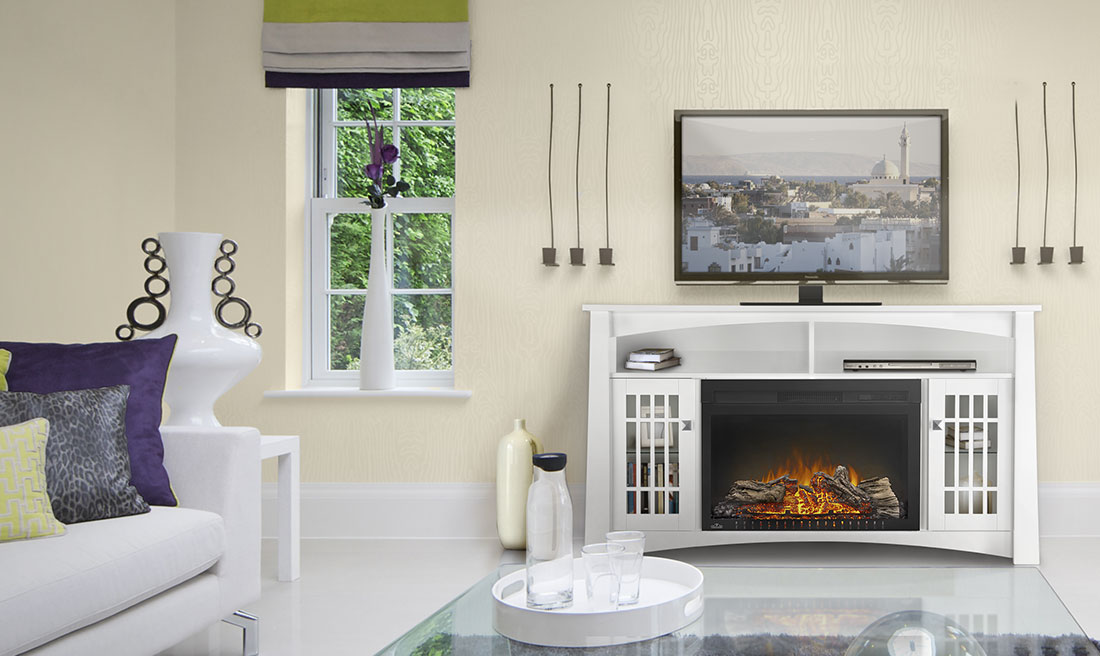 WM-FML-26-3223-STL Linear – Amantii
The WM-FML-26-3223-STL is the next generation of real flame electric fireplaces.
The diagonal firebox is much larger than the standard firebox achieving incredible realism and clarity.
The fireplace comes with 13 colors of surround back-lit mood lighting, easy to use remote control, timer, brightness setting and LED technology. It is slightly more expensive than the other fireplace models in the list.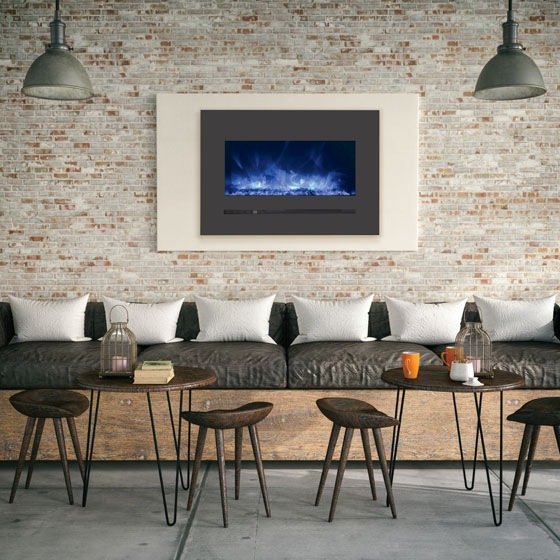 NEFL50 Allure – Napoleon
This Napoleon model is very popular among homeowners. It can be installed in many ways, has a sleek design and a great aesthetic appearance. This model comes in various sizes and can be either hung or fully recessed into the wall. The Allure versatile controls make it easy to operate and is energy-efficient as well as a good pick for an electric fireplace in the $500 – $1000 range.