March Means Smiles, Funny Sayings and Lots of Savings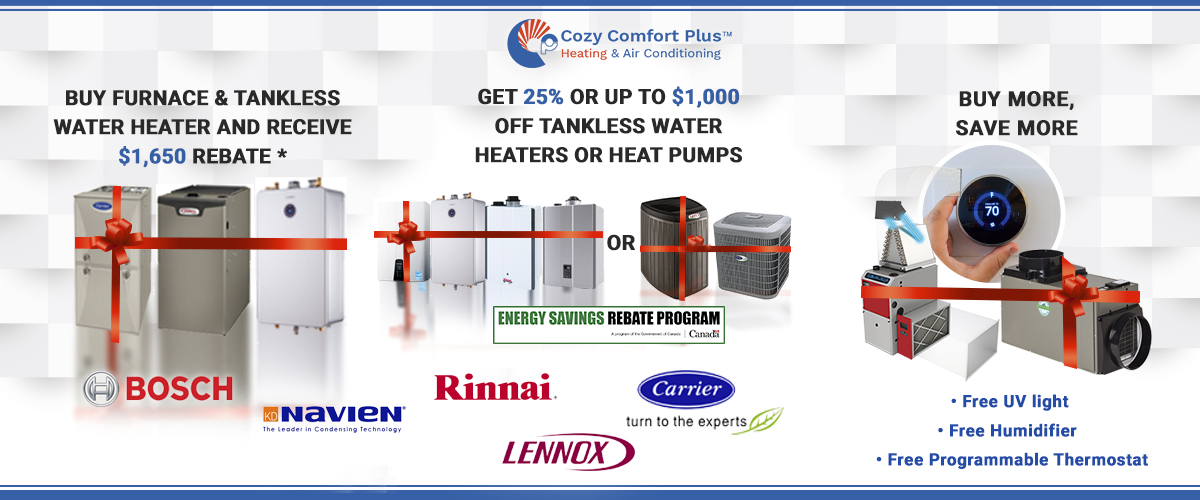 Even though spring isn't here yet, we've got lots of great ways to keep you warm and cozy! So, turn on (or buy) a fireplace or furnace, fill a mug with coffee (or tea) and let the savings flow.
We have not 1, not 2, but 3 promotions this month! That's right, we'll help you save $2,650, and you can choose a free gift, too. You can't help but feel warm and fuzzy after reading that!
Use the Energy Savings Rebate Program to Save 25% or Up to $1,000 off Tankless Water Heaters or Heat Pumps
Speaking of happy thoughts, Cozy Comfort Plus is pleased to be an eligible retailer of the Energy Savings Rebate Program. This means we can make our clients smile by saving 25% (up to $1,000) off energy efficient products…that's a win-win for everybody involved!
Check out our extensive collection of tankless water heaters (Bosch, Navien and Rinnai) or heat pumps included in this program! And, we have more good news for you!

Here's How to Save $1,650 on Your Furnace and Tankless Water Heater
Great deals make us happy. So, when it comes to saving money, having "too much of a good thing," doesn't apply…at least not to our customers! That's why we're offering $1,650 off a new Lennox or Carrier furnace or tankless water heater through an Enbridge rebate.
Note: the tankless water heater or heat pump purchased must qualify for the Energy Savings Rebate Program to be eligible for up front rebate.

Just Because We're in a Giving Mood…
Giving makes us feel good, so you're the lucky recipient of a free gift!
Customers who purchase a water heater or a heat pump and a furnace eligible for $2,650 in rebates will get to choose 1 of 3 gifts (a UV light, humidifier or a programmable thermostat) directly from us. It's the Cozy team's way of thanking you, and giving you something that you'll use and love in your home or office.

Keep the Good Times (and Deals) Coming!
Qualifying for this warm and toasty deal has even more benefits…you'll enjoy a discount on a fireplace, too!
While we're talking about sayings, "let the good times roll," seems to fit really well here!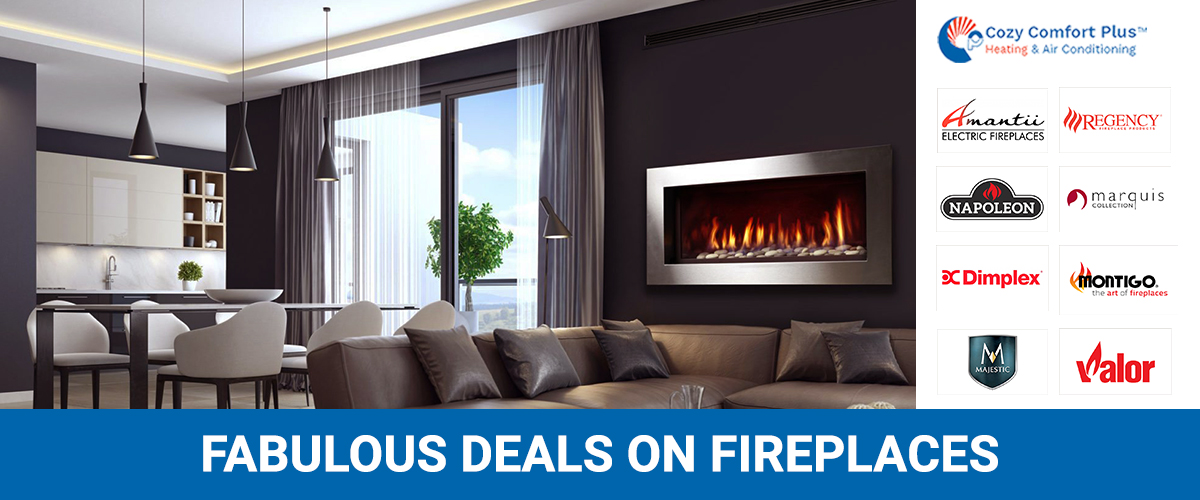 Don't Let These Deals Get Away!
In March, we are offering some of the most amazing promotions and gifts in Cozy's history, so this is the best time to come see us for your HVAC needs. These promotions on tankless water heaters, heat pumps, furnaces and fireplaces are nothing short of amazing!
Questions? Visit us or call a heating and cooling expert at (416) 780-9760. We're happy to make recommendations to make your home more cost and energy efficient!