A Few Important Things About Fireplaces
With winter just around the corner, it's time to prepare your home with the best fireplace that you can purchase in Toronto. There are several things that you need to consider before you select a fireplace for your home.
Fireplaces definitely add a warm and cozy touch to your home. However, these are modern times, and people prefer options that provide them with the warmth of a traditional fireplace without needing wood to operate it…Also, during an ice storm, just imaging having heat from your gas fireplace as a second option. That's why gas fireplace inserts are popular with homeowners.
Here are some commonly asked questions that people want to know about fireplaces. Hopefully the answers will help you make an informed decision when choosing or installing a fireplace in your home.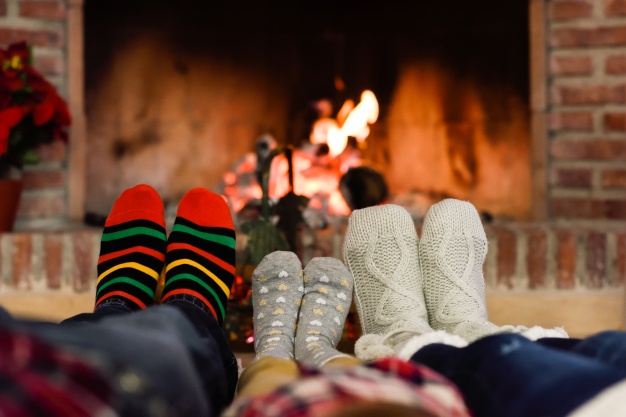 1- What Is a Fireplace Insert?
A fireplace insert is a type of fireproof box covered by steel with insulated safety glass covering the front. If you have a traditional wood fireplace that has become difficult to maintain or if there's a rise in your monthly energy bills, you may consider installing a gas fireplace insert.
2- How Does a Fireplace Insert Work?
In a typical fireplace insert, air enters through the vents below and circulate in the chamber. The air is heated up in the main chamber and released through the vents on top of the insert. Some fireplace inserts come with a small fan to propel warm air into the house.
3- Which Fireplace Insert Should I Buy?
There are three types of fireplace inserts based on the type of fuel used to operate them:
Gas-burning fireplace inserts
Pellet-burning fireplace inserts
Wood burning fireplace inserts
All three types of fuels have advantages and disadvantages associated with them. However, if you take the sales numbers into consideration, gas-burning fireplace inserts are the most popular option; the rising prices of wood due to lack of availability makes gas fireplace inserts the most economical channel…
4- Are Fireplace Inserts Efficient?
Yes, gas fireplace inserts are much cost and energy efficient. They provide better zone heating than traditional wood fireplaces, and also help to reduce energy bills. Gas fireplace require very little maintenance, a huge plus for homeowners.
5- Are Fireplace Inserts Safe?
Yes, fireplace inserts are very safe because you don't have to light a fire and shift logs, like a traditional wood fireplace, and they are remote-controlled. To start a fire, all you have to do is press a button.
We hope that these answers have provided you with some valuable information about fireplace inserts. If you plan to install a fireplace insert in your home, contact Cozy Comfort plus at (416) 780-9760 to request a quote today!