Long winter sparks red hot fireplace sales 
GTA residents turn to reliable heat to endure the cold as another snow storm strikes
Greater Toronto Area (GTA) residents who thought that a few days of mild temperatures were a sign that spring had arrived were shocked to discover another 15 cm of snow today, adding to what has been a particularly challenging winter. Environment Canada (EC) issued yet another extreme cold weather alert and had predicted that March weather would be uncharacteristically colder. According to the agency, 25 per cent of snow typically falls after March 1, so GTA residents are bracing for a prolonged winter, with many cold days still to come.
The solution for many this winter – the coldest on record in 40 years – has been a new take on a cozy old friend – purchasing a gas fireplace. "No matter how bad the weather is outside, a gas fireplace can keep families safe and warm inside, with or without electricity," says Brian Kar, owner of Cozy Comfort Plus, one of the biggest fireplace retailers in the GTA.
No power, no problem, just ask Jean Roy, an engineer in North York who had the foresight to install a new gas fireplace in his North York home in late November before the massive power failure from the December ice storm.  "Our house was without power for two and a half days, but our new gas fireplace was fantastic.  I wanted something efficient, reliable in case of a power failure, and it definitely gave us enough heat to keep us comfortable, to me it was a no-brainer."  Canadians are looking for heat security and with a record number of days at -20C, and 40 per cent more snow on the ground, staying warm becomes even more important.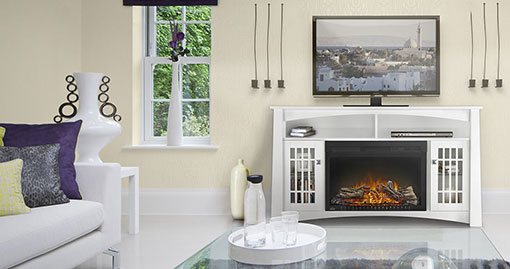 According to Kar, sales have been booming since the ice storm knocked out power to nearly 750,000 people across The GTA for up to 10 days. "We have seen a 500 percent increase in fireplace sales since the ice storm and a dramatic increase in new customer inquiries and estimates," he says. Cozy Comfort Plus anticipates gas fireplace sales will be increasingly popular because they do not require electricity "Our customers tell us that they don't want to have to worry about leaving their homes again, that the next time there is a power outage they will be prepared."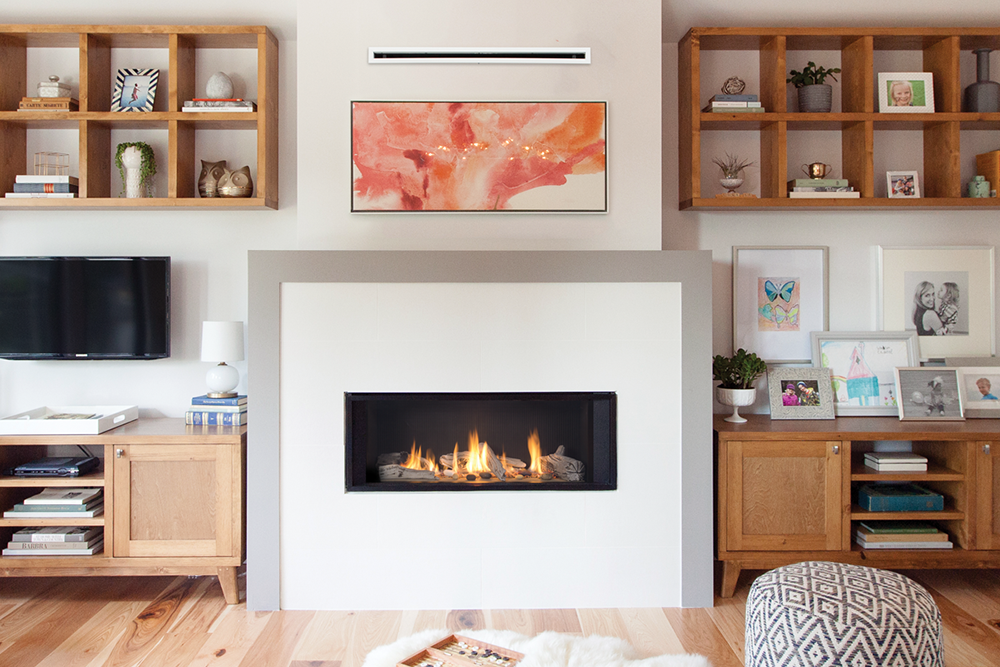 This fact is reinforced by Steve Haagmans, a Sales Manager for Miles Industries who has 15 years of experience selling Valor – one of the most popular brands of gas fireplaces, Valor. "I can tell you that over the months of January and February we achieved well above our sales forecasts, and the market for our high-efficiency radiant gas fireplaces has been particularly strong in Eastern Canada."
Gas fireplaces are a perfect long-term solution for those that own a house. Homeowners can convert an existing wood fireplace or add a new one, as they do not require a chimney.
Modern gas fireplaces provide heat security, delivering up to 25,000 BTUs of warmth with the click of a battery powered remote control, heating an entire room in minutes.
Based on a Pollara research report prepared for the Ontario Energy Board, people across Ontario have an average of nearly five power outages per year and Toronto Hydro has admitted that there are likely to be more frequent blackouts. So to be prepared the next time the power goes out, GTA residents are investing in their homes, so that they won't have to move their family or find a hotel.
Gas fireplaces offer all the ambiance, warmth and comfort of a traditional wood-burning fireplace without the mess. They are so easy to use and natural gas is less expensive than electric to operate.
Clean and low-maintenance, gas fireplaces can be turned on or off with the flick of a switch and the temperature can be controlled by simply adjusting the remote controlled thermostat up or down.
Kar adds, "The growing popularity of gas fireplaces is their versatility. We offer so many brands, styles and sizes to fit any home or budget. They can also be installed almost anywhere, in an upstairs bathroom, in a basement, or outdoors."
While electric fireplaces can work for those living in condos and apartments, on average they deliver about 25 per cent of the heat of a gas fireplace, electricity is far more expensive than natural gas and of course, they do not work during power outages.
Similarly, while traditional wood-burning fireplaces are nice, they do not provide nearly as much heat as gas. In fact, studies have shown that as much as 75 to 99 percent of natural gas energy converts to heat, compared to a 10 to 30 percent for wood fires. Unfortunately, wood fireplaces are a smoke and safety risk, versus the no-touch, no-fuss efficiency and safety of gas, which does not require cutting down trees or constant clean-up.
About Cozy Comfort Plus
Cozy Comfort Plus is one of the leading fireplace, heating and air conditioning service providers in Southern Ontario. They are a proud Canadian, family-owned business that has been serving businesses and homeowners since 1992. Cozy Comfort Plus sells, installs and services high quality heating, ventilation and air conditioning products from a wide range of major manufacturers.  They service Toronto, Concord, Etobicoke, Brampton, Markham, Mississauga, Newmarket, North York, Oakville, Richmond Hill, Scarborough, Thornhill, Unionville, Vaughan and Woodbridge areas.