The Top 5 Trends That Will Affect Fireplaces in 2020
Home interior design trends come and go. Some simply die off while others stand the test of time. Fireplaces are a trend that's here to stay. They're cozy, warm and a wonderful focal point in a room.
Fireplaces have come a long way, considering how they started off as traditional wood burning models. Time and technology have marched on, and they have given way to modern gas fireplaces. This kind of evolution surely makes us wonder about the future of fireplaces over the next few years.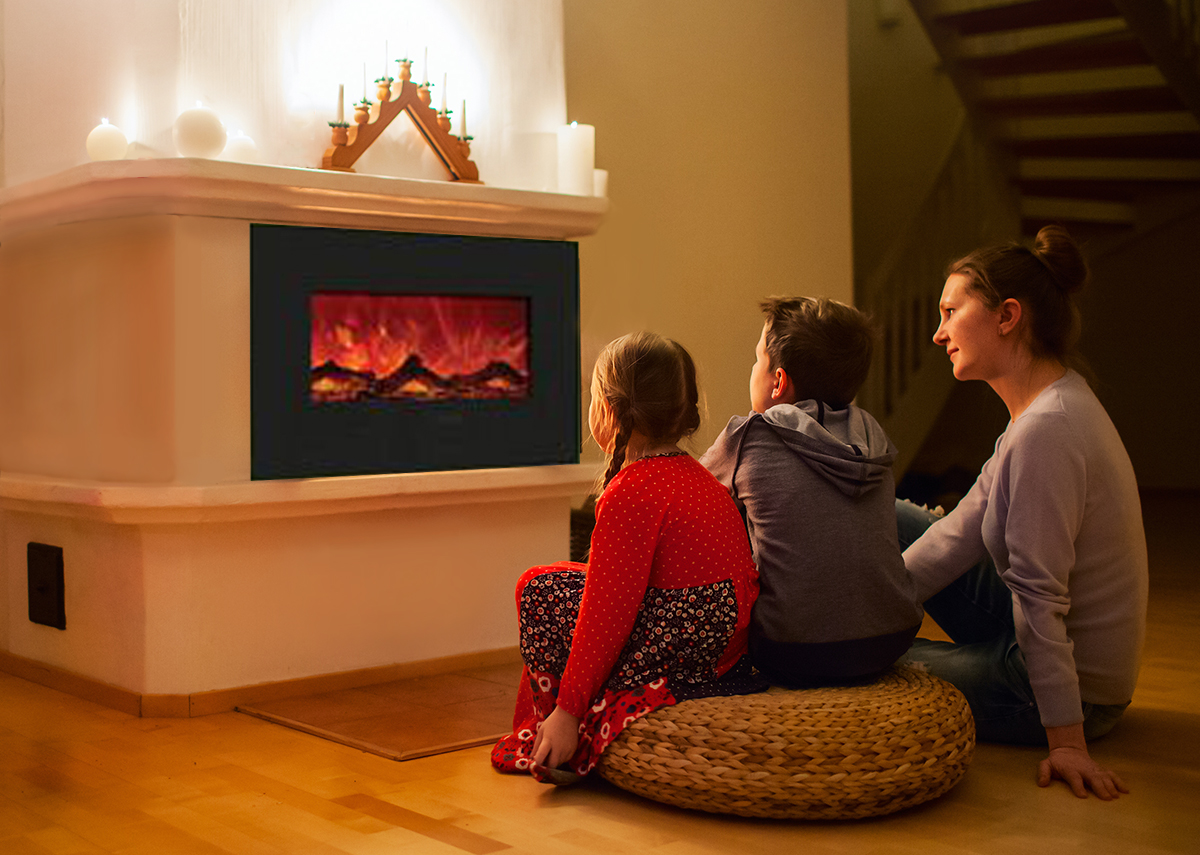 Let's look at five global trends that will affect fireplace styles and designs in 2020 (and beyond).
1- Flueless & Electric Fireplaces
Wouldn't it be absolutely amazing to have a cozy fireplace inside your home without any flue or vents? It could be possible in 2020 to have ventless and flueless fireplaces!
Although we're not quite there yet, fireplaces with ethanol and isopropyl alcohol gel are gaining significant attention from homeowners who wish to have eco-friendly, portable fireplaces in their homes. Another great feature is that these fireplaces emit steam vapour and carbon dioxide minus any toxic smoke, instead of dangerous fumes.
2- Zero Wasted Space & Large Clearance Zones
One of the biggest challenges facing homeowners during a fireplace renovation is that they had to sacrifice an entire wall for a fireplace insert. This left them with unusable space above the fireplace…and they couldn't even do anything about it because of the repeated heat exposure!
However, with the upcoming advancements like cool wall technology, it may be time to say goodbye to large clearance zones and dead spaces. These modern fireplaces also come with a built-in cooling system that completely eliminates constant heat exposure (and mitigates this issue).
3- Fully Ecological 3D Fireplaces
The modern urban fireplaces are truly environmentally friendly, but the benefits don't stop there. They aim to benefit from any and every kind of technological advancement to bring homeowners the highest levels of warmth and comfort.
Water vapor 3D fireplaces are set to change the entire scope of fireplaces in 2020 because they require an eco-friendly source to fuel them – water. They will make it possible to generate an unlimited number of fireplace designs and that, without the risk of injury, eliminate the expense and messes associated with using logs to build a fire.
4- The Remote-Controlled Fireplace
Technology surely never ceases to surprise us. Just like you can control your air conditioner from a single button, you can do the same thing for full control over your fireplace. Sounds incredible, doesn't it?
Modern gas fireplaces now come with remote controls that allow you to control the flow of gas as well as determine the size of the fire. Depending on the fireplace model, you can even adjust the temperature and ambient lights from your fireplace from the convenience of your smartphone!
5- Outdoor Fireplaces
Gone are the days when fireplaces were limited to a specific space in the home (e.g. the family room). In 2020, we will see lots of outdoor fireplaces, including many in gardens and patios. From built-in fireplaces to portable bio fireplaces_revised, you can have your own choice of fireplace…anywhere on your property!
Feeling inspired to start a fireplace renovation project? We're here to answer all of your fireplace-related questions.