Warm up to Cozy, Comfortable Black Friday Deals
For Black Friday, Cozy Comfort Plus is offering amazing deals on our products and services.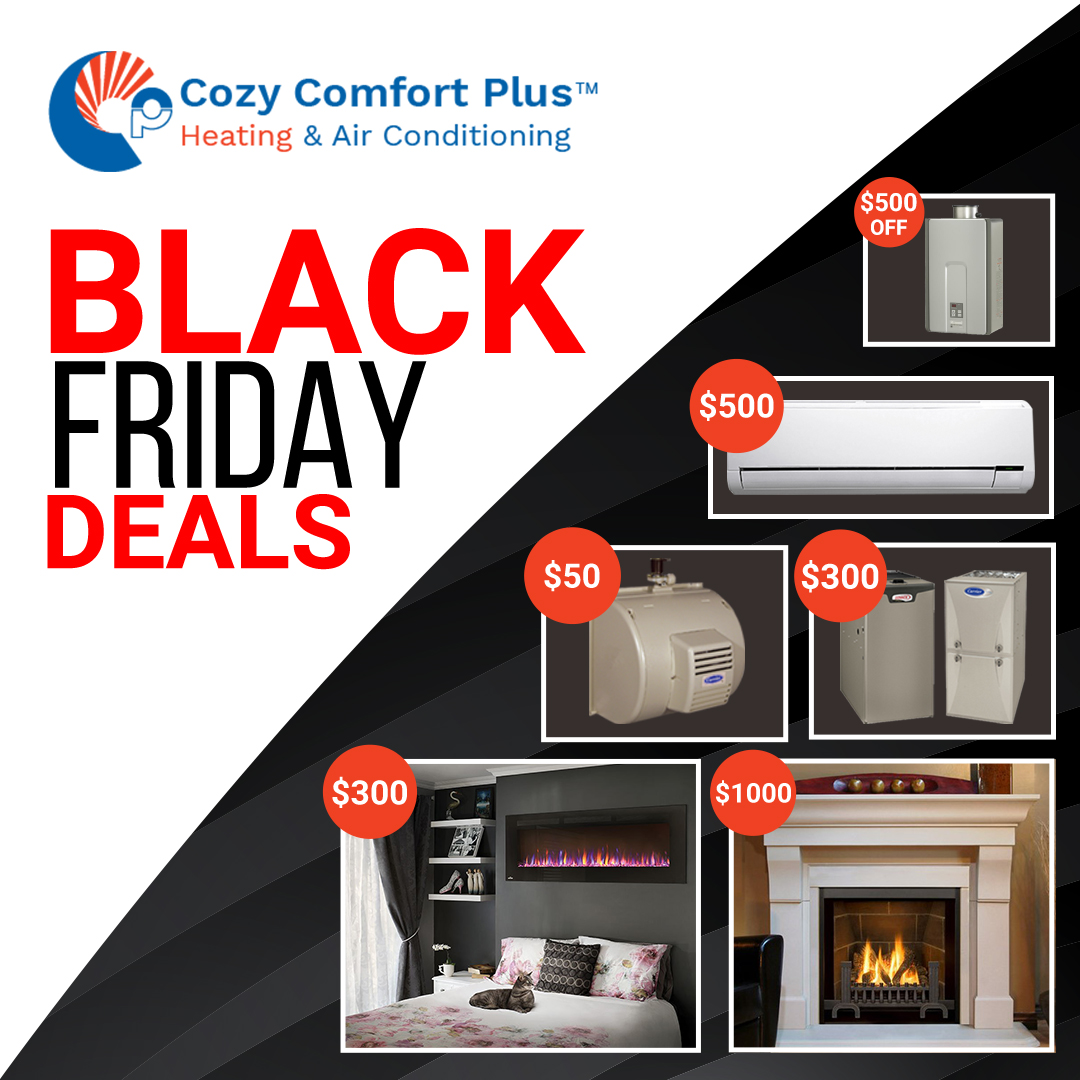 Getting your home ready for four seasons means you may need to buy something new like a fireplace or furnace, or you need to protect your investment by maintaining it. Whatever you need for your home, these Black Friday prices (and special deals) are unbeatable!
Save $1,000 on mantels
Save $500 on air conditioners
Save $300 on furnaces
Save $300 on hepa air cleaner
Save $500 on tankless water heaters
Save $300 on fireplaces
Save $50 on humidity fires
Come to our showroom, or call our heating and cooling experts at 416-780-9760 anytime. We're always here to answer your questions and make recommendations!
Please note:
This deal is available until December 3, 2019 and must be installed by Dec 31, 2019 to be qualified.
Call us at (416) 780-9760 for a free in-home consultation!