Why Do People in Toronto, Canada Love Regency Gas Fireplaces?
Regency Gas Fireplaces — The Most Beautiful Fireplace Design of All Time
Have you ever thought about why someone in Toronto, Canada would buy a Regency fireplace? Or why they would be interested in buying a fireplace in the first place?
For those who live in colder climates, there's nothing quite like sitting around a roaring fireplace on a cold day. However, you might be wondering why people in Toronto particularly love Regency gas fireplaces.
The answer lies in the fact that they're incredibly affordable, easily installed, and come with a wide variety of designs and features. Let's take a look at exactly what makes them so popular.

What They Do and What Makes Them Different
Compared to electric or wooden fireplaces, gas fireplaces have a lot to offer. Here are some of the benefits:
Gas fireplaces provide continuous heat
They are energy efficient
Gas fireplaces are easy to clean
They require minimal maintenance and upkeep
Gas fireplaces are easy to install and operate
They're budget-friendly and can be custom-made in different styles and designs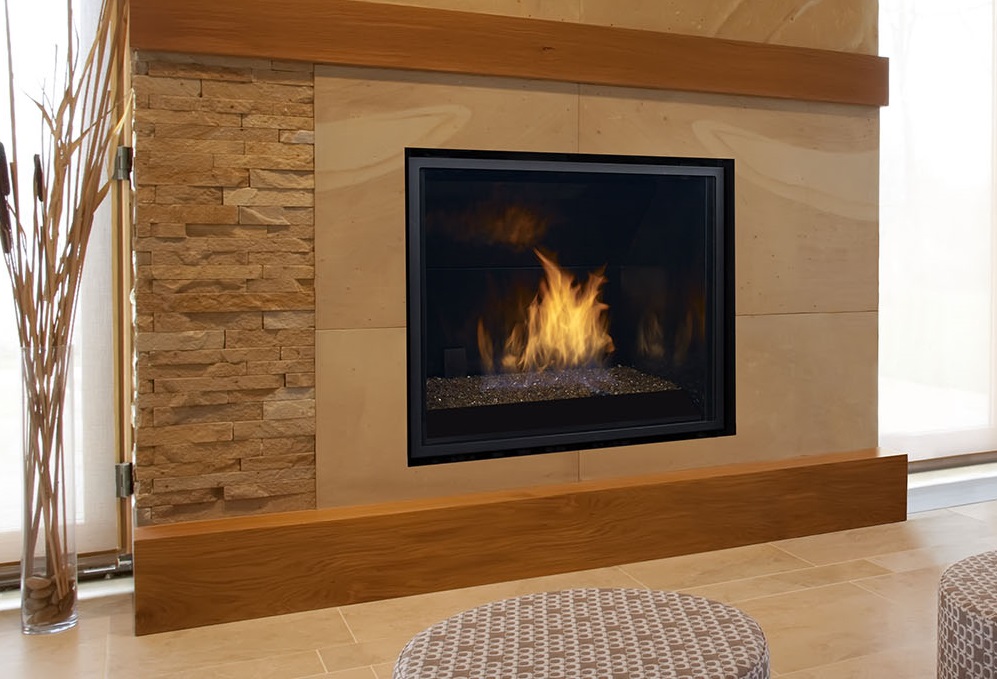 Bringing an aesthetically pleasing gas fireplace into your home can enhance the ambiance in any room. And with a warm and cozy environment, your home is sure to feel welcoming and peaceful. You can get started by having one of the top gas fireplace Toronto designs installed in your home.
Why Choose Regency?
Fire Transformed to Art
The vision of the Regency company is to elevate the role of a fireplace beyond heating
function to a highly stylized art form congruent with today's modern homes. The focus is on clean lines crafted from unique materials and finishes. The elegant frames wrap artfully
around a fire that dances evocatively from a fire bed blanketed in vibrant crystals or natural stones.
Regency Quality… Beauty That Heats
For over 35 years, Regency has carefully researched trends to develop their fireplaces. A perfect combination of function and beauty; each Regency is a high-efficiency heater that looks beautiful. The clever person can cut heating bills by turning their furnace way down to enjoy high-efficiency, controllable heat in the most-used living areas. Peace of mind will be enjoyed by knowing that all Regency products operate during power outages.
Lifetime Guarantee
A limited lifetime warranty is offered, as the quality workmanship, fine materials, and durable heavy-duty construction invested in each and every Regency unit makes each of them the best gas fireplace that can be purchased.
Cozy Comfort Plus – The Leading Company for Regency Gas Fireplaces
This is where an experienced fireplace company comes in. Let's take a look at the desirable traits of a superior fireplace company like Cozy Comfort Plus.
Offers a large selection of types, models, brands, and features: We feature the best models and the most popular brands.
Considers safety to be a number one priority: From the onset of the coronavirus, we have carefully followed the advice of the Public Health Agency of Canada (PHAC). We follow their recommendations and have implemented numerous changes to provide you with the health and safety and quality services you deserve. For every maintenance, service, and installation calls, we take precautionary measures to ensure the safety of you, your household, and our employees.
Provides excellent customer service before, during, and after the purchase and installation of a fireplace or renovation: This includes service and repair, maintenance Programs, and 24/7 emergency service if required.
Is known for free quotes and expert consultation: We're here to help. One of our fireplace experts will come to your place to provide you with a quote and answer your questions.
Has a legacy of professional installation services: We provide the best fireplace installation and after-sales services to our customers. Our professionals have years of experience that you can rely upon.
Offers competitive pricing: We offer the most competitive fireplace prices to our customers in Toronto and the GTA. Years of experience and relationships with premier brands allows us to offer economical choices where desired.
Specializes in custom fireplace design: Our expert design team takes pride in designing and renovating fireplaces to create a look that is modern and performs well in every situation.
Sells top-of-the-line timeless models.
Experience Tells the Story
Cozy Comfort Plus is a top-notch fireplace company in Toronto and the GTA that consistently exhibits all of those positive traits and more. In fact, many customers have forwarded 5-star ratings regarding their purchase and installation experiences of Toronto fireplaces. We have earned our reputation for excellent service over many years in the HVAC industry.
The Choice Is up to You
Is there a Regency gas fireplace in your future? Please feel free to visit our website cozycomfortplus.com for more information. We invite you to contact us at (416) 780-9760 or to visit our Toronto fireplaces showroom. Alternatively, you can request a FREE In-Home Estimate via a simple form. All inquiries are welcome.