Majestic Carolina Gas Fireplace
Appliance Depth includes entire unit including depth of firebox and extension onto hearth.
Framing depth will vary if you are installing the lower profile power vent (PVLP-SLP) with a minimum vent configuration. 12-1/2" is needed from the back of the appliance to the outside of the exterior wall. Refer to manual for details.
Heat output will vary depending on the type of fuel used. The flame and ember appearance may vary based on the type of fuel burned and the venting configuration used. Actual product appearance, including flame may differ from image shown. Refer to the owner's manual for complete clearance requirements and specifications. Product specifications and pricing subject to change without notice. For testing and listing information please refer to the owner's/installation manual.
Get in touch, we can help you get incentive for Majestic Carolina Gas Fireplace in Ontario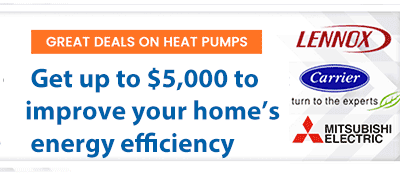 The Carolina's compact footprint offers versatile installation opportunities. And, this attractive unit is packed with advanced technology, like the IntelliFire™ auto-ignition system and FireBrick technology interior gives this hearth a custom-built appearance, while offering the safety of a manufactured fireplace. Extend your summer season with style. Bring the Carolina home.
Patented FireBrick interior produces up to 25% more radiant heat to warm your space
Stainless steel safety screen keeps debris out of the fireplace
No chimney or venting required, blending your fireplace effortlessly into your outdoor space
IntelliFire™ Plus Ignition System (IPI Plus) with wall switch constantly monitors ignition and ensures safe function
36″ or 42″ wide fireplace adds enjoyment to your space
Majestic Carolina Gas Fireplace Video
Carolina-36
| | |
| --- | --- |
| Appliance Width: | 44″ |
| Appliance Height: | 42-1/2″ |
| Appliance Depth1: | 17″ |
| Appliance Rear Width: | 44″ |
| Framing Width: | 48″ |
| Framing Height: | 42-1/2″ |
| Framing Depth2: | 17″ |
| Framing Front Width: | 48″ |
| Framing Back Width: | 48″ |
| BTU/hr Input: | 55,000 |
| Viewing Area: | 33-3/8 x 28-7/8″ |
Carolina-42
| | |
| --- | --- |
| Appliance Width: | 50″ |
| Appliance Height: | 50-1/2″ |
| Appliance Depth1: | 17″ |
| Appliance Rear Width: | 50″ |
| Framing Width: | 54″ |
| Framing Height: | 50-1/2″ |
| Framing Depth2: | 17″ |
| Framing Front Width: | 54″ |
| Framing Back Width: | 54″ |
| BTU/hr Input: | 65,000 |
| Viewing Area: | 39-1/8 x 33-3/4″ |
FREE In-Home Estimate