Majestic Montana Gas Fireplace
The Montana is the original outdoor fireplace that started it all. It's fashionably built to withstand adverse weather conditions and deliver solid performance—season after season, year after year.
Durable stainless steel construction tested to defy the elements
Patented drain channels to minimize weather effects
Choose from traditional or herringbone brick interior for an authentic masonry look
Stainless steel grate and firescreen built to look great for years
36″ or 42" viewing area
Get in touch, we can help you get incentive for Majestic Montana Gas Fireplace in Ontario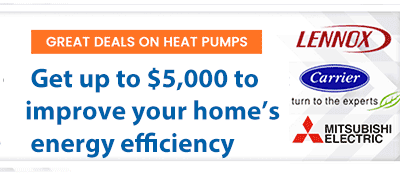 Appliance Depth includes entire unit including depth of firebox and extension onto hearth.
Framing depth will vary if you are installing the lower profile power vent (PVLP-SLP) with a minimum vent configuration. 12-1/2" is needed from the back of the appliance to the outside of the exterior wall. Refer to manual for details.
BTU/hr Input based on maximum feed rate per hour multiplied by approximately 8600 BTU, which is average BTU from a pound of pellets.
Heat output will vary depending on the type of fuel used. The flame and ember appearance may vary based on the type of fuel burned and the venting configuration used. Actual product appearance, including flame may differ from image shown. Refer to the owner's manual for complete clearance requirements and specifications. Product specifications and pricing subject to change without notice. For testing and listing information please refer to the owner's/installation manual.
Montana-36
| | |
| --- | --- |
| Appliance Width: | 42″ |
| Appliance Height: | 41-3/4″ |
| Appliance Depth1: | 23″ |
| Appliance Rear Width: | 25″ |
| Framing Width: | 43″ |
| Framing Height: | 42-3/8 |
| Framing Depth2: | 24-1/8″ |
| Framing Front Width: | 43″ |
| Framing Back Width: | 43″ |
| BTU/hr Input3: | 61,000 |
| Recommended Log Length: | 18″ |
| Viewing Area: | 36 x 23-1/2″ |
Montana-42
| | |
| --- | --- |
| Appliance Width: | 48″ |
| Appliance Height: | 41-3/4″ |
| Appliance Depth1: | 23″ |
| Appliance Rear Width: | 31″ |
| Framing Width: | 49″ |
| Framing Height: | 42-3/8 |
| Framing Depth2: | 24-1/8″ |
| Framing Front Width: | 49″ |
| Framing Back Width: | 49″ |
| BTU/hr Input3: | 61,000 |
| Recommended Log Length: | 24″ |
| Viewing Area: | 42 x 23-1/2″ |
FREE In-Home Estimate