Kingsman MCVP42 Direct Vent Fireplace
ZERO CLEARANCE DIRECT VENT PENINSULA GAS FIREPLACE
Make the most of the best view in the house with our line of Zero Clearance Direct Vent Peninsula Gas Fireplaces. Ideally suited for new construction or renovations anywhere in your home.
Get in touch, we can help you get incentive for Kingsman MCVP42 Direct Vent Fireplace in Ontario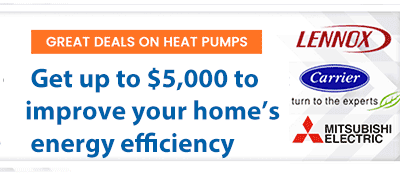 STANDARD FEATURES
Dedicated Clean View appliance
Millivolt or IPI valve system allows operation during a power failure with Hi/Low heat and flame adjustment
Safety Screen Barrier*
OPTIONAL FEATURES
PORCELAIN REFLECTIVE LINER
GLASS TRAY
For use with Bronze Glass Media, Cannonballs, and Driftwood Log Set
ACCENT LIGHTING
For use with the Glass Tray
LOG SET
Oak (8 piece) Set, and Driftwood (6 Piece) Set
BRICK REFRACTORY LINER
Traditional
THERMOSTAT
Wall Mount Millivolt Thermostat or Programmable Thermostat
REMOTE CONTROL
Thermostat on/off, Thermostat on/off modulating, Thermostat on/off modulating and light control.
| | | | | |
| --- | --- | --- | --- | --- |
| MCVP42 | | | | |
| Model | MCVP42N/NE | MCVP42LP/LPE | MCVP42NH/NHE | MCVP42LPH/LPHE |
| Fuel | Natural | Propane | Natural | Propane |
| Flue | Top | Top | Top | Top |
| Gas Control | Millivolt / IPI | Millivolt / IPI | Millivolt / IPI | Millivolt / IPI |
| Input Max. | 30,250 BTU | 28,500 BTU | 31,250 BTU | 29,000 BTU |
| Input Min. | 21,000 BTU | 23,000 BTU | 21,250 BTU | 23,000 BTU |
| FE (p.4.1-02)% | 53.5% / 54.6% | 54.8% / 55.9% | 64.8% / 66.6% | 66.3% / 68% |
| Venting | 5/8″ | 5/8″ | 5/8″ | 58″ Flex or Hard Pipe |
| Viewing Area | – | – | – | – |
| Glass Type | Tempered | Tempered | Ceramic | Ceramic |
| Certification | – | – | – | – |
| Actual Width (CVCK) | 43 1/16″ | 43 1/16″ | 43 1/16″ | 43 1/16″ |
| Actual Height (CVCK) | 42 1/4″ | 42 1/4″ | 42 1/4″ | 42 1/4″ |
| Actual Depth (CVCK) | 24 1/2″ | 24 1/2″ | 24 1/2″ | 24 1/2″ |
| Actual Width (Louvers) | – | – | – | – |
| Actual Height (Louvers) | – | – | – | – |
| Actual Depth (Louvers) | – | – | – | – |
| Power Vent | Yes | Yes | Yes | Yes |
FREE In-Home Estimate