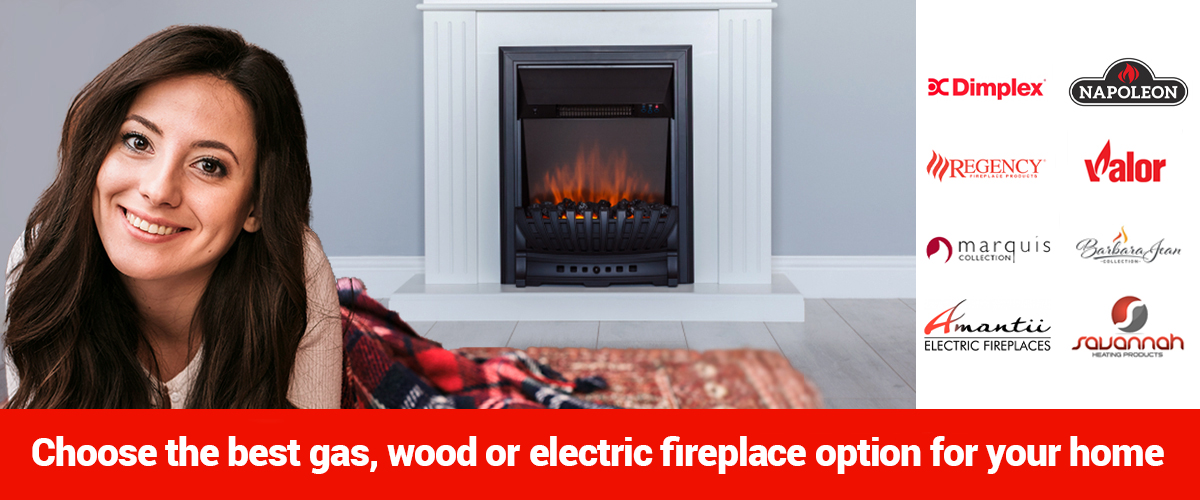 Napoleon Electric Fireplaces
The glow from a Napoleon Built-In Electric Fireplace will transform any room by adding a sparkling and luxurious touch. No venting or chimneys are needed to fill your space with the warmth and glow of a Napoleon Fireplace and you can add a modern touch by installing this electric fireplace directly into a wall.
Transform your space by simply hanging the Napoleon Electric Fireplace, no gas specialist needed. Control comfort and mood with the touch of a button. Adjust flame height and instantly transition between different colours. The wall hanging fireplace barely protrudes into your space when hung, and can be installed, fully recessed, for an even more custom look. Ideal for your condo, office, or anywhere else a traditional fireplace can't go, renew your living space with a luxurious Napoleon Electric Fireplace.
Napoleon Electric Fireplace Mantel/Entertainment Packages combine centuries of old tradition and elegance with modern flare and functionality for a truly exceptional statement piece. Ideal for all of your entertainment needs, add warmth and class to any space without the need for a renovation. Just unbox, plug in, and play.
Created for pre-existing masonry fireplace openings; Napoleon's Electric Log Sets create the ambiance your home deserves. Our hand-painted log sets with glowing ember bed are so realistic that they look like a natural wood burning fire. The hand-painted logs are realistic whether you have the fireplace on or off. The logs display a life like glow while the unit itself can heat a room up to 400 sq. ft. The full feature remote control can adjust the heat, flame settings, on/off, and timer.
See Thru Electric Fireplace is the first ever truly see through electric fireplace.