LEX 605 With Side Burner And Infrared Bottom & Rear Burners LEX605RSBI
These LEX Grills aren't an illusion. High-end stainless steel grills for an affordable price, Napoleon's LEX Series gas grills are an entire outdoor kitchen in one affordable cabinet.
Get in touch, we can help you get incentive for LEX 605 With Side Burner And Infrared Bottom & Rear Burners LEX605RSBI in Ontario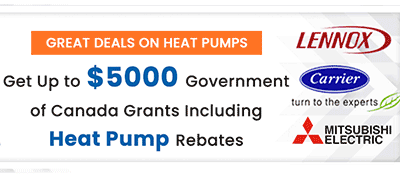 The Napoleon LEX605RSBI Gas Grill with rear infrared burner, infrared SIZZLE ZONE™ bottom burner, and range side burner has everything you need. In one unit you have the ability to go from searing over infrared high heat, to baking on the grill like an oven, to rotissing while you make a sauce on the side burner. While you are cooking, friends and family can relax with cold drinks from the integrated ice bucket. The LEX605RSBI is constructed with high-quality stainless steel. Not to worry though, this grill may be high-end quality, but it comes with an affordable price tag.
SO MANY WAYS TO GRILL
In one grill, the LEX605RSBI provides seven different ways of cooking. Go from high heat searing over the integrated ceramic infrared grill to baking and roasting. The integrated infrared burner heats within seconds to lock in juices. Then move what you're cooking to finish off. The double walled lid and rear grill hood contain the heat giving you oven-like performance. Cook your food just like restaurant professionals. Want to make sure that your food is coming along okay? Not a problem. That rear grill hood prevents heat loss in the grill by protecting the food and burners from the elements. The heat produced on a Napoleon Grill is so even you can even bake cookies, bread, and cakes on the grill. This will save you money during the hotter months because you're not using the oven.
There are 605 square inches of grilling surface on the LEX605RSBI Gas Grill. That means you can fit up to 32 four-inch burgers on there at once, and that's not including the warming rack area. The stainless steel WAVE™ cooking grids transfer heat beautifully into whatever you're cooking, creating those unique Napoleon sear lines. Have the freedom to prep your meal on the grill with the large side shelves and included the cutting board. Then, while the food is cooking on the grill, prepare sauces or sauté on the gas range burner.
Solid construction isn't the only great thing about the LEX605RSBI. It is a grill that asked you what you needed and provided it all. The iGlow knobs allow you to grill after dark. They are backlit by stunning blue LED lights that will burn for over 30,000 hours. There is a full width, tapered drip pan to catch anything that the stainless steel sear plates don't turn into the delicious flavor. Under that, there is the permanent grease tray. The LEX Series Gas Grills light easily with the unique JETFIRE™ ignition system. It lights by shooting a jet of gas that is lit. That jet lights the burners directly through the control knobs. This kind of ignition system will last for years because it stays out of the heat zone of the burners. Everything about this grill screams high-end, except for the price tag.
FREE In-Home Estimate