Save Up to $1,100: Buy A Fireplace, Get a Free Accessory!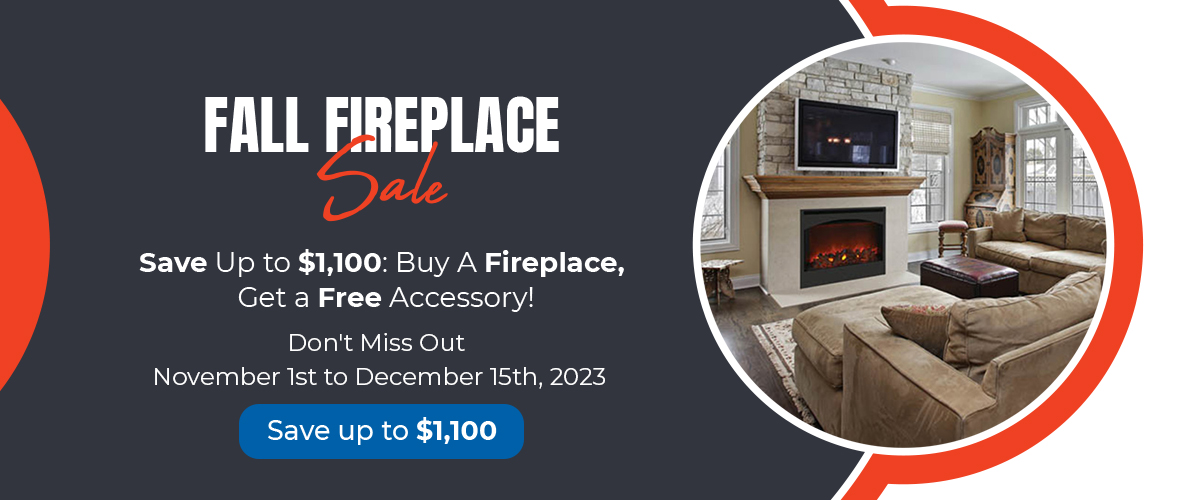 The leaves are falling, and so are the temperatures…
Are you ready to embrace the beauty of fall while enjoying incredible savings? Cozy Comfort Plus is thrilled to present our exclusive Fall Promotion. From November 1st to December 15th, 2023, you have the opportunity to save big and enhance your home comfort with our unbeatable offer!
Introducing our 2023 Fall Promo: Fall Savings and a Free Accessory!
During this time-limited offer, when you purchase an eligible Regency wood, gas, outdoor, or electric unit, you can save up to $1,100. As an added bonus, we are including a free accessory with your purchase, making your home even more comfortable.
Imagine the warmth and ambiance of a Regency fireplace or the convenience of an energy-efficient, environmentally-friendly electric unit. Not only will you be investing in superior quality, but you will also enjoy substantial savings, making this the perfect time to upgrade your home comfort system.

Don't miss out on this incredible opportunity to save while enhancing your home comfort. Contact us today at cozycomfortplus.com or call 416-780-9760 to learn more about our Fall Promotion or to take advantage of this limited-time offer. Our friendly and knowledgeable staff are always ready to assist you.
Remember, this promotion is only valid from November 1st to December 15th, 2023, so act fast to secure your savings.
Fall into comfort and savings with Cozy Comfort Plus!
Free Consultation
(416) 780-9760
Fill out the form below for more details